"Nobody can hurt me without my permission."
Mahatma Gandhi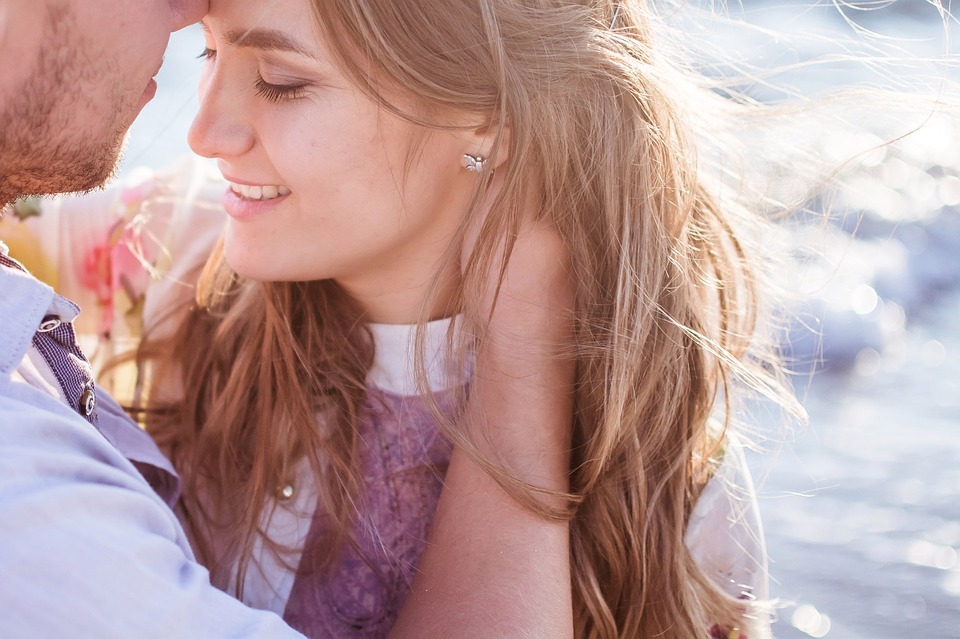 Have you, or are you being affected by any of the following relationship problems or traumas?
Affair
Infidelity
Divorce
Walk-out
Abandoned and left stranded
Heart break and rejection
Jealousy or stalking
Abuse (emotional, physical, sexual)
Unable to forgive or forget
Parental or family issues
Domestic violence
Same-sex relationship issues
Feeling hurt, betrayed, angry, overwhelmed? Negative, toxic emotions and thoughts prevent happiness … RECLAIM your happiness and personal power!
Today we all seek instant gratification, especially in unpleasant painful circumstances. The path to recovery and future happiness or prosperity is quite simple: release all negative, toxic emotions and thoughts surrounding your circumstances.  Why?
Negative, toxic emotions and thoughts keep you blocked and or trapped, causing further heartache and suffering, and until you release these it is impossible to move forward through life or to experience happiness.  Negative emotions are also stressful, and we cannot think clearly while we are stressed.
Resolving these emotions helps to clear your head, so you can make appropriate logical and rational decisions. Question is, who is paying the price?  You are!  Do you want to continue 'living' like this in a negative, toxic and hurtful relationship?
I'm sure you don't, nobody wants to live like that, and under those unpleasant circumstances. I'm offering you a solution that will effectively and swiftly assist you to release your negative, toxic emotions and thoughts, even deep seated and painful emotions too.
In a matter of a few minutes or hours (i.e. one or two sessions) rather than months or years of expensive therapy you will feel calmer, lighter, peaceful, positive, ready and happy to engage life again.
Too good to be true? Believe it … I've witnessed remarkable transformation in my clients! Yes, I know … right now you probably feel this is impossible and hard to believe, especially if you're already feeling overwhelmed, anxious, grieving and fearful of the future.
You may also think this will take enormous commitment and effort as you are likely to already feel exhausted and sapped of your energy.  Yes I understand; it is quite natural to feel like that because negative, toxic emotions and thoughts are burdensome and heavy:  they can sap your vitality and prevent you from LIVING your life's full potential.
Emotional Freedom Techniques (EFT) also known as 'tapping' is a stress relief technique that effectively assists to release negative and toxic emotions such as confusion, disbelief, bitterness, hurt, grief and loss, sadness, depression, overwhelm, shock, bewilderment, betrayal, guilt, remorse, resentment, revenge, abuse, rage and anger etc.
Once these emotions are released from both mind and body, a clear pathway spontaneously opens for a peaceful resolution.  As the name implies, Emotional Freedom Techniques (EFT) 'tapping' facilitates genuine emotional freedom; something we all strive for but seldom can achieve.
Emotional freedom, contentment and personal forgiveness is essential and key for a healthy body, lifestyle and especially future relationships.  EFT 'tapping' effortlessly yields inner peace and wisdom from even the most heinous of situations.
Having been on the receiving end of multiple affairs, abuse and also a divorce, I know first hand what it felt like to be a victim, that is until I took back my personal power.  The absolute freedom EFT 'tapping' brings about is perhaps difficult to comprehend until you have actually experienced it.
After 12 years of being an EFT 'tapping' practitioner there's no denying this therapy process is powerful, and really does live up to it's name. I'm confident I can assist you to regain your personal power, self confidence, personal peace and achieve emotional freedom. I also have a wealth of experience in successfully helping client's to overcome any LGBTQIA relationship problems or challenges too.
If you're seeking an effective resolution with ANY of the above relationship challenges, and would like someone to talk to, let's connect and have a chat!  I'd love to support you.
Are you here looking for SOLUTIONS?
And, perhaps need someone to talk to?
I offer a FREE 20 minute consultation online.

FREE 7 day Stress Gone! e-course
Yes, stress sucks and can be detrimental. Yet, stress offers valuable BENEFITS too.
Learn how to take ADVANTAGE of these benefits, and THRIVE in all areas of your life.
* Course is for ANYONE who wants SUCCESS in life!

How Stressed Are You?

Take this FREE Stress Quiz ~ it can provide valuable insights and understanding of your current stress. 
Become empowered by
10 simple questions ~ you maybe surprised!
Relationship Testimonials



Personal peace following a traumatic narcissistic relationship
"Dear Bridget, it's becoming easier and easier to get up in the mornings, and this morning I actually danced around my cat when he came in.  It's such a WOW-WOW-WOW feeling because that's the way I used to be before all the @#$% problems. (This is a lady who woke up feeling nauseous every morning for 4 years!)  I wrote you a testimonial – please feel free to share it:
By the time I approached Bridget, I had been consumed by anger, fear and disgust after having broken free from a narcissistic situation. At the age of 60, and having lost everything I had spent my life working for, I had come to a point where all I did was agonise and despair. I longed for peace of mind. At first I was hesitant about doing a 2-hour session with Bridget, as well as about using Skype but I found Bridget to be extremely professional and well-prepared. She clearly aims for 100% results, does not lose focus for a second and utilises every minute to get you where you hope to be. I had imagined it would mean a lot of hard work and would most probably be quite traumatic, as well, but that's not at all the way that Bridget works. Added to that, I found Skype easy to use and it definitely saves one the time and cost of travelling. By the end of the session I had experienced an overwhelming sense of relief.  I now feel liberated from the fears, thoughts and feelings that had been dragging me down for so long, and which had made it impossible for me to move on and to forget. What's more, it's great to know that there are ways to treat the suffering and after-effects of trauma quickly, immediately and most effectively!" Margie, Somerset West (One Session only)
Breaking free from a draining narcissistic relationship
"Oh my God babe, I'm feeling fantastic!!! I am bouncing off the walls with happiness ? (Name withheld) called me today, I didn't answer and didn't feel a thing. I haven't contacted him back. I got all my work done today! I feel so great babe. ? Thank you!!  I am definitely keeping you on speed dial. ???.  VP, Johannesburg  (One session only)
Relationship Trauma
"EFT has not only changed my life in a single session but is gradually increasing the effects, like peace and inner tranquillity every day in my life. I was 'mistakenly' struggling with a relationship that made me sad and very emotional. It started draining me of everyday pleasures in life. I started living in the past and in the future instead of the Now. Only to realize at the end, that I had an emotional pile up, of thousands upon thousands of negative thoughts that were completely draining me of my true self. It was like a black board that needed to be erased … this is the exact effect it had on me. Thanks Bridget."  Jolanda, Pretoria  (One session only)
Relationship break up, and considering an abortion
"Hi Bridget, all is indeed well on my side – thanks to you! I still tap and my baby actually reacts to my tapping now! It's so amazing and I am so grateful to have made the choice to keep him despite the turmoil in my life. I have amazing friends who support me and I am so excited for my son's birth on 15 September. Will send you a picture as soon as I can OK? Take care and once again, thank you for calming the waters for me. Lots of love"  PF, Gauteng  (One session only) 
 
Turbulent Relationship Breakup
"My life got turned around in one afternoon, it's as if you cleared years of blockages in one sitting, and I can be sceptical of certain alternative healing methods. I still can't believe that such a simple, non-invasive healing can have such dramatic results. I can't wait to tap again with you and see what else I have been burying deep inside my stubborn brain … if only everyone knew about this! Best wishes." Byron, Cape Town (One session only) 
More client testimonials on topics such as addictions, anger management, anxiety,
depression, trauma etc can be found here