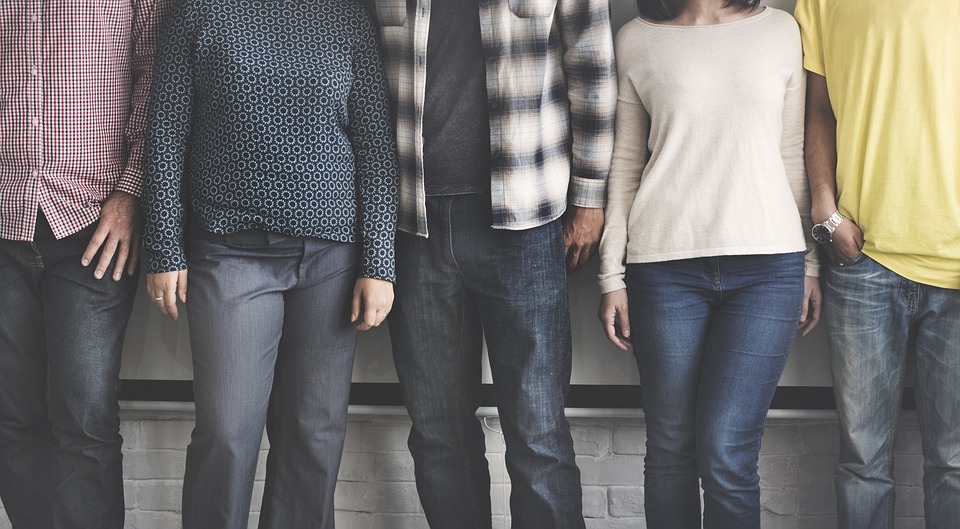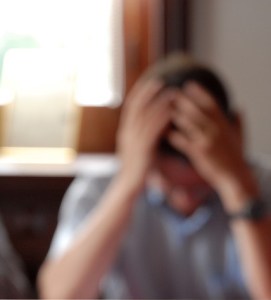 Over the years I've been privileged to counsel many clients who have issues surrounding their sexual orientation. Not because they don't know or accept they are homosexual or bisexual, but because of societies stigma about different sexual preferences. This specific work has been gratifying because I've been welcomed by clients into their scared emotional space, sharing their deepest fears, pain, trauma, vulnerability and insecurities. Most have shared society's attitude has made them feel like outcasts. Without a well grounded sense of belonging, the discomfort and unease creates anxiety, panic and stress, which is unsettling and exacerbates those unwanted outcast feelings. It's a vicious cycle that can so easily be resolved.
In general, society with all its criticism and judgements can be so unbelievably cruel. However, some family members can be really heartless and ruthless; whether this mean streak is intended or not it is deeply painful to be on the receiving end.
My role in helping clients through this painful quagmire is to also help them understand that a family's painful treatment is so often misdirected. The typical cliche, 'when you point a finger, there are three fingers pointing back' couldn't be more relevant in the healing process. After all, people react to situations (positively or negatively), based upon their own perceptions and internal fears, trauma, grief or loss. Everyone views the world from their own internal framework, and these veils of perception are deceiving. This is why many people struggle to accept truth; it simply doesn't fit into the 'reality' created by perceptions.
Let's take this a step further; people who continually criticise and judge others, are often the worst critics and judges of themselves. People can only see in others that which they see in themselves. Their outer world is a mirror reflection of their inner world. Once that is grasped and internalised, the pains caused by hurtful remarks or verbal attacks can be let go of, healed and then forgiveness becomes automatic. There is a saying, 'we hurt the one's we love'. Although hurting others is mostly unintentional, our boundaries become blurred through familiarity, so family members are more likely to lash out at those within the immediately family circle easily. To be on the receiving end of such an attack may be painful but this also causes guilt, remorse, regret, shame, fear and so on.
Decades ago, my own family went through a total upheaval when my younger step-brother 'came out' about his sexual preference. His truth literally caused all hell to break lose at home. I was stunned by the family reaction, and couldn't understand what all the fuss was about. From my point of view, and growing up together, it was obvious his mannerisms and behaviour was different from his brothers. Surely my family were all awake and aware to this reality? But no, the news was clearly a shock to the family. I believe the core issue was that this 'event' triggered deeply held dogmatic religious beliefs that had never been challenged, or put to the litmus test. Suddenly the family had to look themselves in the mirror, and confront their innermost fears and demons.
According to their own rules (biblical interpretations), he was suddenly doomed to hell and damnation as a result of speaking his truth. This was a stark contrast to their belief that God is love, and Jesus loves everyone unconditionally. I couldn't believe nor understand the hypocrisy. What a harsh judgement and sentence to pass on anyone, let alone one's own family. Fortunately, from a young age I was a free spirit with an open mind, which was embellished by traveling overseas where I met colourful personalities with different sexual orientation. During my years in the textile industry I had the privilege of mixing with some of South Africa's top designers, most of whom were homosexual. I adored these larger than life characters, their humour and the quality friendships developed. Sadly my family didn't share my sentiments, and left me gobsmacked by the 'holier-than-thou' attitude. Witnessing firsthand the callous judgements from within my family, I naturally developed empathy and compassion for the plight of folks with a different sexual orientation, and who else may be considered 'different' as defined by the shortsighted, hypocritical societal standards i.e. 'different' culture, race, religion etc.
In hindsight, my family's reaction was such an invaluable lesson learned long before I started my counselling practise. For years my step brother was subjected to interrogation, but fortunately the family calmed down accepting him for who he really is, and all is well today. Ironically another decade or so passed, then one of my nephews 'came out'. By this time the family were compassionate, caring and kind. What a totally different reaction he received, and quite rightly so.
I firmly believe when one develops self respect, respect for others is natural, and this is the greatest honour one can bestow upon another human being. With respect, acceptance, tolerance and love automatically follows, and there is no room for criticism or judgement. Live and let live is a very simple motto to follow, besides life is far easier without negativity, judgement, criticism and so on.
"I have to recommend this service to all. I was a Cargo Manager at the Johannesburg International Airport, where in the early hours of the morning my staff fell victim to an armed robbery. They were very traumatized and one had to be admitted to hospital after being assaulted by one of the perpetrators. I got in touch with Bridget who came to give counselling to the staff. she was great and the feedback from her and the staff was amazing. It wasn't costly and did not require a follow up session as the staff were in a good space after the first session. If you find yourself or your staff in need of counselling, don't hesitate to contact Bridget."
"A few years ago I was really struggling with public speaking fears - I know this is career limiting but couldn't help myself. My fears, anxiety and the stress really got the better of me one evening at an event. Bridget saw my distress, and offered to help. I couldn't believe how quickly she helped, within minutes I felt absolutely calm and relaxed. I've subsequently delivered many presentations with ease, even enjoying it. I MC'd my friend's wedding with ease too. I highly recommend Bridget to help you overcome your fears and phobias - she's excellent."
"Bridget is sharply observant of the source of one's stresses and strains and is immensely enthusiastic and motivational in helping one deal with challenges in all arenas of life. So glad she is a consultation away #gratitude."
"Bridget was my life line when I was going through a very difficult time in my life. The anti stress techniques she taught me were invaluable and she was a text away anytime i needed her. I'm so grateful to know I have you on speed dial."
"I could have never imagined that a powerful tool like this existed. From one session, I had a life changing experience where anxiety, stress and fear was a normal part of my daily routine to a clam clear and collected way of conducting my day. Even more amazing was that EFT was not a temporary solution but a lasting feeling that I still have a week later. EFT has empowered me to take control of so many aspects of my life with confidence and make life so much more enjoyable!"
"Hi Bridget, all is indeed well on my side – thanks to you! I still tap and my baby actually reacts to my tapping now! It's so amazing and I am so grateful to have made the choice to keep him despite the turmoil in my life. I have amazing friends who support me and I am so excited for my son's birth on 15 September. Will send you a picture as soon as I can OK? Take care and once again, thank you for calming the waters for me. Lots of love"
"This message serves to say THANK YOU for contributing in my success as a person. You've made me aware of the things I was not aware of. Since then I use some of your principles in my life on a daily basis. You've also answered some of my long awaiting questions in life and I really appreciate it. Be blessed and I thank you."
"My life got turned around in one afternoon, it's as if you cleared years of blockages in one sitting, and I can be sceptical of certain alternative healing methods. I still can't believe that such a simple, non invasive healing can have such dramatic results. I can't wait to tap again with you and see what else I have been burying deep inside my stubborn brain … if only everyone knew about this! Best wishes."
"Thank you so much for the session I had with you. It did wonders for me. It helped me get past my fear of public speaking to a point where I actually enjoy standing up there now. I still get a bit nervous, and then I do some tapping and it helps tremendously. Thanks again."
"EFT is all about letting go. We destroy our present and our future by nurturing our personal traumas - whatever they may be. Sometimes what we thought was the problem isn't - Bridget helped me to 'sort' through the self imposed fog I found myself in. I went to see her once and the result was immediate and life changing. I learnt to be objective and distance myself and see my value and move into my true space. THANK YOU Bridget XXX (You DID change my life Bridget. So grateful. Want you to help lots more people)."
"Being in the complimentary health profession myself, I have come to recognise the importance of releasing emotional 'baggage' that keeps us from being whole. The Emotional Freedom Technique helped me to shift some deep-seated behavioural patterns that I was oblivious to as it had become so much a part of who I was. Bridget has a keen sense of guiding the process to those deep layers that we keep hidden from ourselves and she does this gently and with a great deal of compassion. What I found so beneficial is that once the emotion was revealed, it was not necessary to spend days picking at old wounds like one would do in conventional therapy. Instead I acknowledged the emotion and then moved on swiftly and elegantly without having to dwell on all the unpleasantness. I would recommend EFT to anyone who wishes to expand their consciousness."
"I have suffered from depression and been on medication for many years (since about 1990). I have always wanted to get off the medication because of the many side effects. This seemed impossible until I met Bridget and learnt about EFT. One session gave me the tools to work with EFT and enabled me to get through difficult times. I am now no longer on medication! I use EFT when troubled and find that within a few minutes I am once again able to cope. And it really works!!!! My thanks to you."

Clients Bridget has worked with