"Your trauma is not who you are.
It is something that was done to you or happened to you.''
Coral Anika Theill
Have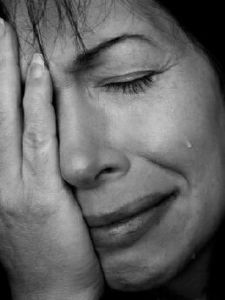 you been traumatised or violated by:
Armed Robbery
Hijacking (car-jacking)
House Break-in (Burglary)
Smash and Grab
Held Up or Held Hostage
Hit and Run
Road Rage
Physical Abuse
Domestic Violence
Bribery and corruption
Bullying or manipulation
Rape, Sexual Abuse or Molestation
Emotional Abuse, including Narcissism
Natural Disasters (droughts, wild fires, floods)
A tragic accident, illness or disease, possibly life-changing
Any form of traumatic experience has an impact on the physical body, emotions and mental well being. The effects of which can be felt for a very long time, if not permanently, unless effectively treated. Unfortunately, with South African criminal activity on the increase, the direction of my practise is progressively shifting towards assisting more and more people who have been violated by crime of one kind or another.
Unlike a few years ago, today we all know people within our immediate circle who have been affected by crime, a natural disaster or a tragic life-changing event. Being traumatised or violated can result in an emotional roller coaster, triggering a myriad of different, and sometimes conflicting emotions: anger (see Anger Management), shock, fear, denial, rage, depression, feeling raw, vulnerable and exposed, perhaps alone, lost or trapped, feeling irritated and snappy, may be sadness, grief, resentment or even guilt, remorse and revenge etc.
Following a traumatic event, these uncomfortable emotions are both natural and normal to experience. I highly recommend reviewing another page here on my website entitled Stages of Loss … this may assist you to understand the many emotions you're possibly experiencing.
Unless effectively dealt with, this traumatic experience and the accompanying negative emotions can be debilitating. Often resulting in a detrimental effect not only with one's inter-personal relationships and work ethic, also impairing the ability to concentrate and focus, as well as memory loss and natural sleep patterns may also be affected too. Mood swings and insomnia are also common sides effects.
Some people report feeling disorientated, anxious and fearful, trembling or sweating, having (recurring) nightmares etc. Some say they cannot control their minds enough to switch off the heinous event from being repeated over and over, like a stuck record or pattern. For others, their reaction is denial or dissociation as an attempt to 'deal with' an unpleasant trauma. A person in denial will often say, "its ok, I'm fine!"  All of these responces are common reactions or symptoms of a traumatic experience.
In November 2010, I found myself being confronted by, and staring down the barrel of a gun in an unpleasant hijacking incident inside my property. On this particular evening, my friend and I were surrounded by six armed men who nervously pointed a variety of weapons (shapes and sizes) at us whilst they systematically removed our handbags, cell phones, keys etc. Once they had what they wanted, they made a hasty getaway by stealing her vehicle. Fortunately, neither my friend nor I were physically harmed.
Thank goodness for my understanding of stress, shock and trauma; I was well equipped with stress release tools to effectively and completely overcome an otherwise very traumatic experience. Within minutes of this ordeal, I immediately began working on myself, and instructed my friend to begin doing the same too. Emotional Freedom Techniques (EFT)  also known simply as 'tapping' is an amazingly powerful stress release technique that helps to calm both body and mind instantly.  The head of the security company who arrived at the crime scene repeatedly commented about how calm we both were. The following afternoon when he revisited me at the house, he said in the decades of doing this work he had never witnessed such calm women. Again, he asked me to describe exactly what we had done in order to remain so calm.
For me, both as an individual and therapist, that was further validation of the incredible power of EFT 'tapping'. Knowing first hand what it feels like to live through such a traumatic experience, I believe I am better equipped and able to empathically assist others who have been traumatised.
In recent years, EFT 'tapping' has been used to achieve oustanding results among USA War Veterans, many of whom were previously institutionalised because the extemely severe effects of their PTSD (Post Traumatic Stress Disorder).  As a result of working with volunteer EFT 'tapping' practitioners, many of these Vets have been discharged from the institutions, taken off their medications, resumed healthy, normal lifestyles with their families, and reintegrated successfully back in society. These heartwarming success stories are a powerful testiment as to what EFT 'tapping' can achieve.
Here in South Africa, I've had the privilege to assist many ex South African military personnel who have also had severe PTSD, including one's who developed unhealthy addictions as coping mechanisms. Not only have I managed to assist them to recover from their PTSD, but their addictions have also ceased to exist as a result.
That said, the results of working with EFT 'tapping' in therapy situations have been remarkable, if not seemingly miraculous!  Internationally, EFT 'tapping' is fast becoming known as the universal healing aid of the 21st century. So much so, I firmly believe everyone should be taught how to apply EFT 'tapping' – it should also be taught in schools because it's such a profound life skill to have 'on hand' in any given situation.
If you've been traumatised (whether it's a recent event, or in the distant past), and you'd like someone to talk to, let's connect and have a chat!  I'd love to support you – for this purpose, I offer a FREE 20 minute pre-consultation to discuss your needs.
Are you here looking for SOLUTIONS?
And, perhaps need someone to talk to?
I offer a FREE 20 minute consultation online.

FREE 7 day Stress Gone! e-course
Yes, stress sucks and can be detrimental. Yet, stress offers valuable BENEFITS too.
Learn how to take ADVANTAGE of these benefits, and THRIVE in all areas of your life.
* Course is for ANYONE who wants SUCCESS in life!

How Stressed Are You?

Take this FREE Stress Quiz ~ it can provide valuable insights and understanding of your current stress. 
Become empowered by
10 simple questions ~ you maybe surprised!
Trauma Counselling Testimonials
Anger or Stress Management and Trauma Counselling results in much of my work, largely because South African crime statistics are extremely high. As such, I've been contacted by both companies and individuals to assist with traumatic incidents. Since 2007, I've successfully assisted in a wide variety of trauma cases i.e. armed robberies, burglaries, hijackings (car-jackings), assaults, rape, molestations, attempted suicides, domestic abuse and violence, road rage, PTSD/CPTSD, physical injuries or accidents, grief and loss, and also treating victims of natural disasters, wild fires including firefighter crews too. I'm passionate about Trauma Counselling, and it's where I witness truly remarkable results. There's NOTHING more rewarding than seeing someone transform before my eyes … understandably most clients begin their session highly distressed (often very tearful), but within 2 hours they depart calm, relaxed and totally at peace, regardless of having endured a heinous, painful or nightmarish experience.  Approx 90% of my trauma clients haven't required a follow up session. My results are practically unheard of in traditional psychotherapy, even after months or years. If you've been traumatised, and this speaks to you, I'd love to help support you to also achieve a wonderfully peaceful and transformative result … let's chat.
 
Attempted Hijacking and House Break-in (Burglary)
"I wish to thank you for helping me come to terms with 2 rather traumatic and scary incidents that happened to me within the space of 3 days. Our single, one-on-one ession helped me to process the physical effects of my trauma, and I felt empowered and my fear was contained within a short period of time, all thanks to your de-stressing techniques. I was hijacked a few years ago, and spent 3 years being held hostage by debilitating fear and trauma, and eventually had to resort to weekly counselling and medication. Thank you that I did not have to endure that long and emotional healing process again."  Taryn D. Johannesburg (One Session only)
House Break-in (Burglary)

"Bridget has helped me and my family members on a number of occasions to deal with very traumatic and stressful situations.  She also helped us all after that awful robbery. I highly recommend Bridget, she is an expert in stress management."  Kanize, Johannesburg  (Various sessions extended to the Family)
Teenage School Trauma
"My son who had been diagnosed with ADD. ODD. ADhD. RAD along with emotional trauma from his parent's divorce went to see Bridget. He had a few sessions of EFT. Something happened. I'm not sure. A miracle or a Scientific based form of healing…….I'm not sure. My son literally climbed out of his pit. He saw light. He began to have an awareness of himself. It was a turning point. Thank you Bridget. You shine!"  Kim, Johannesburg  (Two sessions)
Armed Robbery and Assault
"I have to recommend this service to all. I was a Cargo Manager at the Johannesburg International Airport, where in the early hours of the morning my staff fell victim to an armed robbery. They were very traumatized and one had to be admitted to hospital after being assaulted by one of the perpetrators. I got in touch with Bridget who came to give counselling to the staff. she was great and the feedback from her and the staff was amazing. It wasn't costly and did not require a follow up session as the staff were in a good space after the first session. If you find yourself or your staff in need of counselling, don't hesitate to contact Bridget."  Nico Hutcheons. Managing Director at Tarariras Tours and Transfers Pty Ltd  (One session only)
 
NCC Environmental Services (Pty) Ltd  – Wildland Firefighters
Below is an extract of a letter received from NCC's Executive Director, Justin Miller relating to the devastating 2019 Betty's Bay fires that raged for 2 weeks, destroying +40 houses, damaging +20 others, and claimed lives too. During this tragic 2 week period I volunteered my Trauma Counselling services, and assisted 18 members of the public, including members of the NCC fire crew.
… "As the only specialised crews of their kind in the country, these teams set an incredibly high standard for themselves, and have always managed to contain and extinguish wild fires with limited to no loss to property and life. The ongoing fatigue and continuous stress started to take its toll, and eventually manifested itself after the destruction caused by the Betty's Bay fire. After battling the fire for several days, the team returned from the mountain, having achieved their objective, only to discover that another flank on the far side of the mountain had re-ignited in gale force wind conditions and rapidly spread through and destroyed a large part of the town. After observing this destruction, and completely exhausted, many of the firefighters showed signs of PTSD and broke down, blaming themselves. The climatic conditions on the 11th January 2019 were so extreme, that no human intervention could have stopped the spread of the fire. 
On realising that both members of the public and firefighters were requiring counselling to deal with this trauma, Bridget Edwards offered her services. With short notice, NCC's management team contacted Bridget and organised a session with her the following day. A number of firefighters that showed signs and symptoms of PTSD, were encouraged to participate in her group session. This session proved incredible useful, and the results were almost immediate. On entering the session, many of the firefighters were clearly dejected and disheartened, but following the session, they were all relieved, content, reinvigorated and confident to continue. All of the firefighters that participated in the session were incredibly grateful and appreciative. Profoundly, all of them explained that they had learnt how not to take personal responsibility for such an uncontrollable event. This key learning was instrumental in the firefighter's ability to move past this experience, and will assist them greatly in the future should they experience similar traumatic situations.    
NCC would like to thank Ms Edwards for her amazing support and willingness to assist NCC's firefighters and members of the public in their time of need. Her support and guidance made a significant impact, and allowed the team to function at full capacity immediately afterwards." 
Justin Miller, Exective Director of NCC Environmental Services (Pty) Ltd. 
* Letter available on request.
More client testimonials on topics such as addictions, anger management, anxiety,
depression, trauma etc can be found here