Today's chaotic effects of stress are such that Bridget Edwards' Mental Health and Wellness expertise and wisdom is highly relevant, and much needed globally. Bridget's important and impactful educational messages are passionately and eloquently conveyed. Her warm, engaging and relatable speaker style naturally inspires, empowers and motivates audiences to make profound lifestyle changes. 
Bridget's own life has been defined by stress; her intimate understanding and storytelling style makes her a perfect Mental Health and Wellness advocate.  She tailormakes all talks according to audience demographic needs.
Bridget's honoured to have been invited to speak at many prestigious events, some of which are indicated below.  To invite her to speak at one of your events, or facililitate a Mental Health workshop, please complete the form.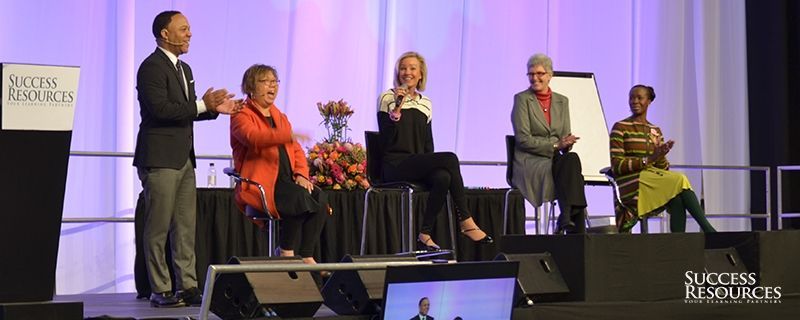 Speaking Engagement Enquires?  Please Complete Form:
July 2015 – Woman's Achievers Congress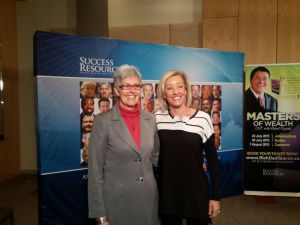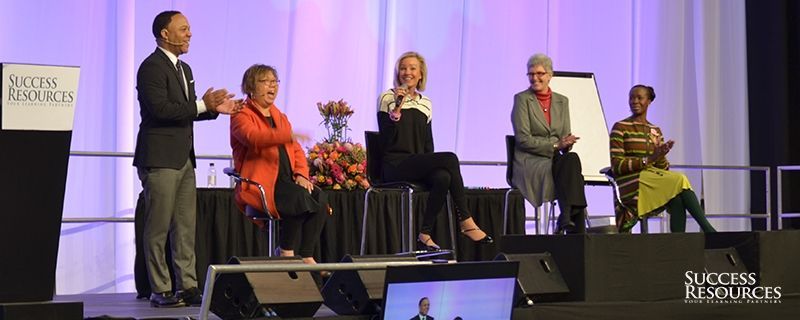 All woman panel with Kim Kiyosaki (Rich Dad, Poor Dad), Veronica Tam (Success Resources), Sonia Booth (Author) & Timothy Maurice Webster (Leadership2020). Sandton Convention Centre, Johannesburg, South Africa
2016 Leading Women Summit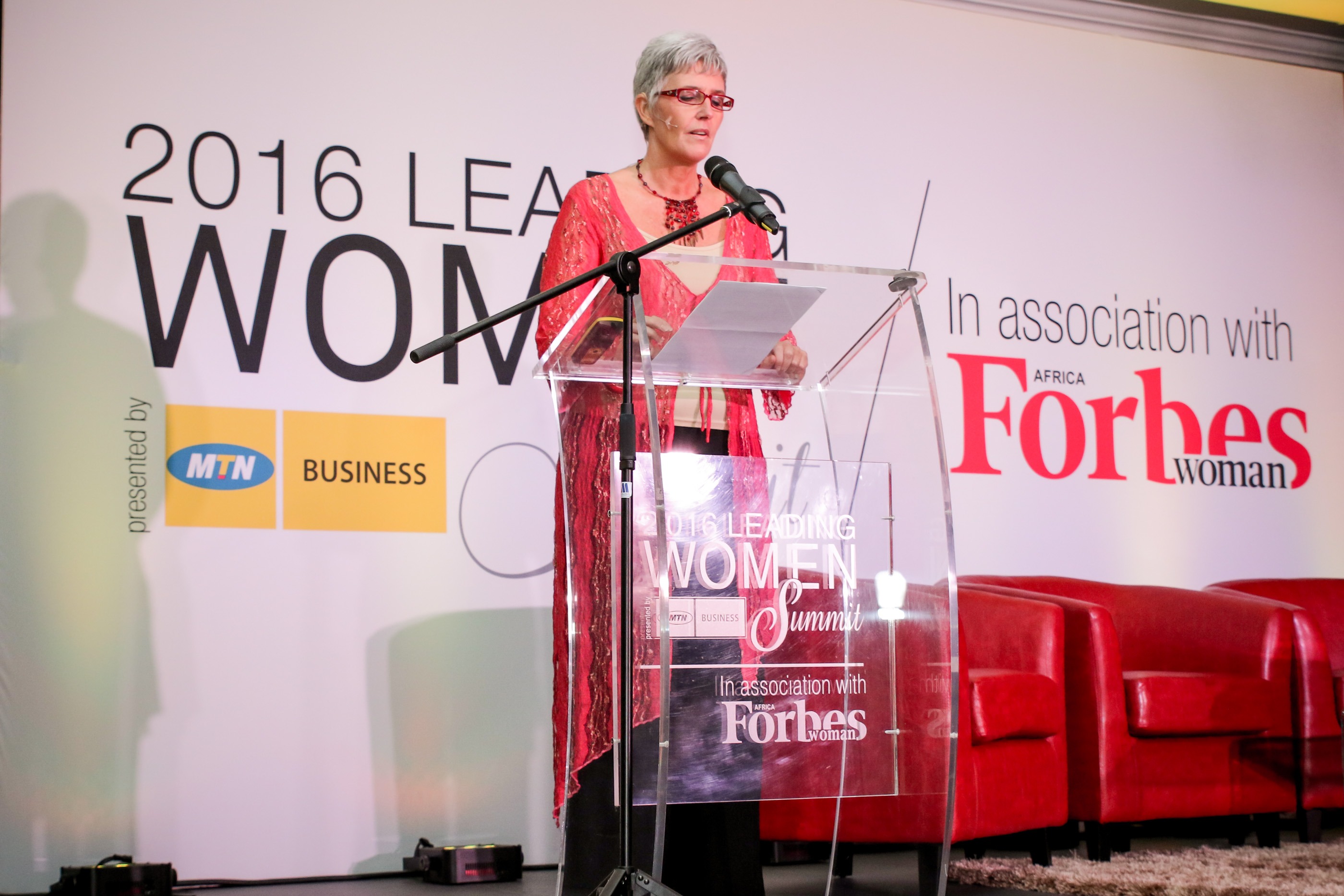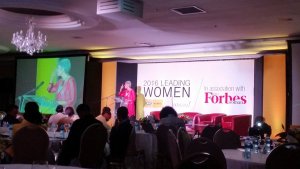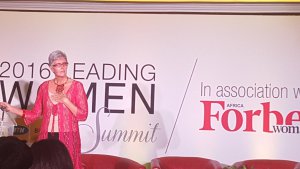 In conjunction with MTN Business and Forbes Women Africa magazine. The event brought together key influences from across various industries. Panel sessions and keynote speakers explored the underlying theme of the female millennials, born between 1980 and 2000, who are changing the face of industries as the first of this generation enter their early 30s. Some 150 women from business, government, media and entertainment attended this prestigious event.
Leading Women Summit 2016 | Official Aftermovie
Summer Place in Sandton played host to some of the countries most influential women for the first Leading Women Summit, a co-sponsored event by MTN Business in association with Forbes Woman Africa to commemorate International Women's Day
 The Powerful Women Conference – its not a Man's World…

Media Release:  Join International Success Coach Andrew Barsa, Stress Expert & Author Bridget Edwards, Branding & Marketing Specialist Donna Rachelson, Oscar Winning Make-up & Special Effects Artist Eileen Kastner-Delago, Businesswomen, Psychology Professional & Life Coach Karolina Sky Rafalski, and Businesswomen, Actress & Singer Tumi Masemola for 'The POWERFUL Women Conference'. – Re-wire your mind for success – Fuel your ambition – Unlock your wealth potential – Ignite your determination – Debunk beliefs that hold you back "Strategy without the right mind set is useless, we live in a world full of information and very little belief and execution." Andrew Barsa Be inspired. Be brave. Great success is within your reach.
Escaping the Rat Race – Entreprenuer Conference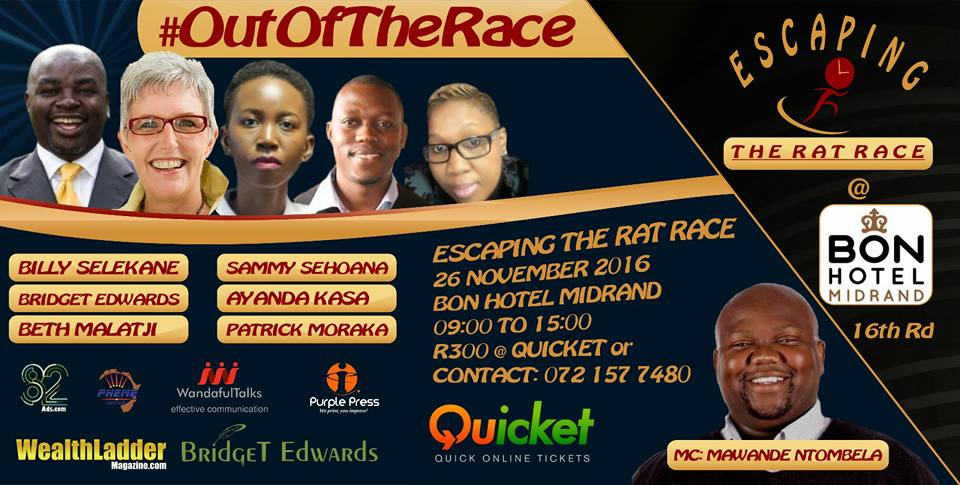 Leadership2020 proudly presents MoveAfrica and Sunday Circle in Gaborone, Botswana. Presented by Sbusiso 'DJ Sbu' Leope with guest presenters Monametsi Kalayamotho, Linda Ntuli, Farai Gundan, Malibongwe Xaba and myself. "Our role is to pioneer a shift in the mindset of emerging entrepreneurs – The Billionaire Generation. Our job is to help you believe it's possible and advocate a leadership mindset and way of doing things. Get with the inspired network that increases your net-worth, building your strength & skill as an entrepreneur. Who You Know is who you become! Engage with Like Minded Thinkers and Increase Your Value!"
Other Leadership2020 events I've spoken at: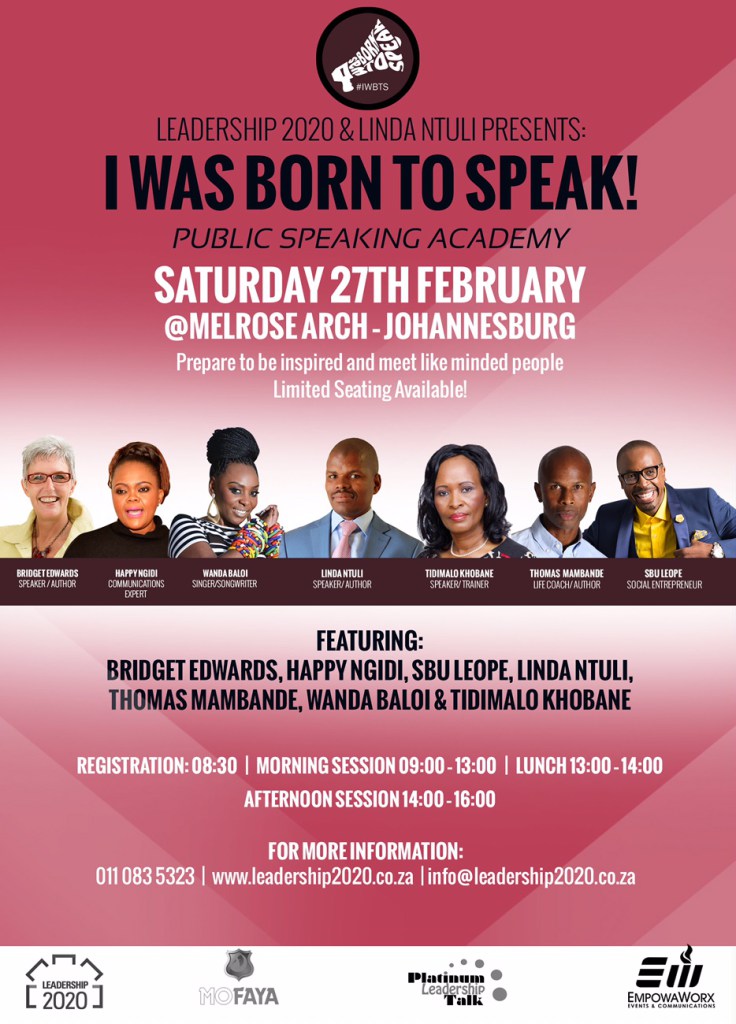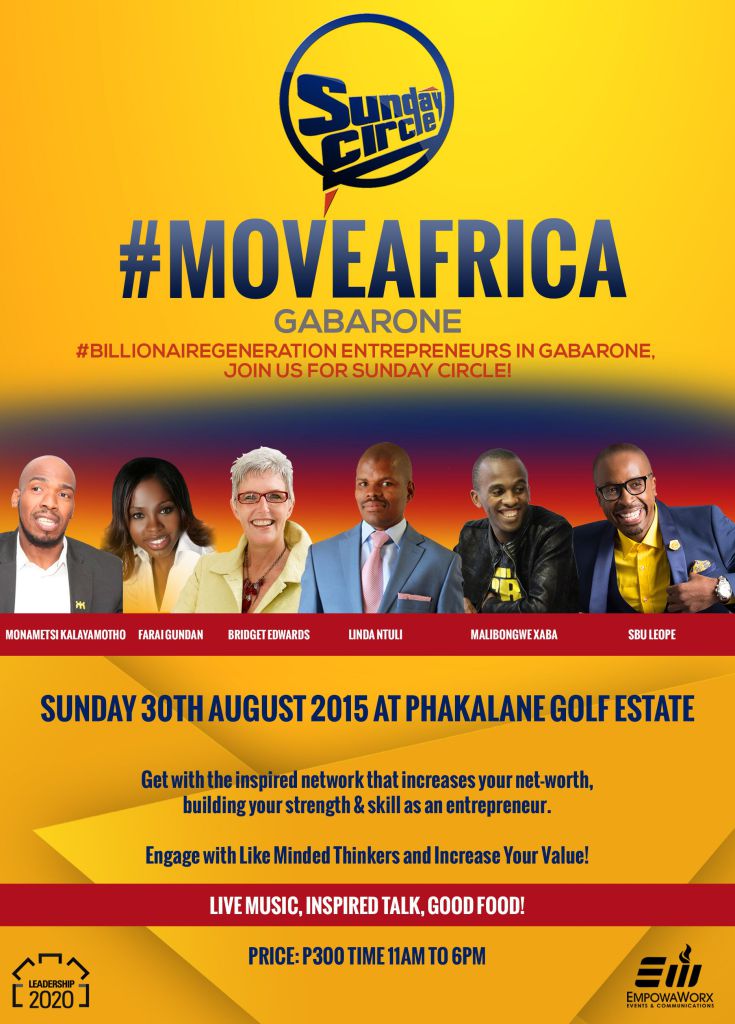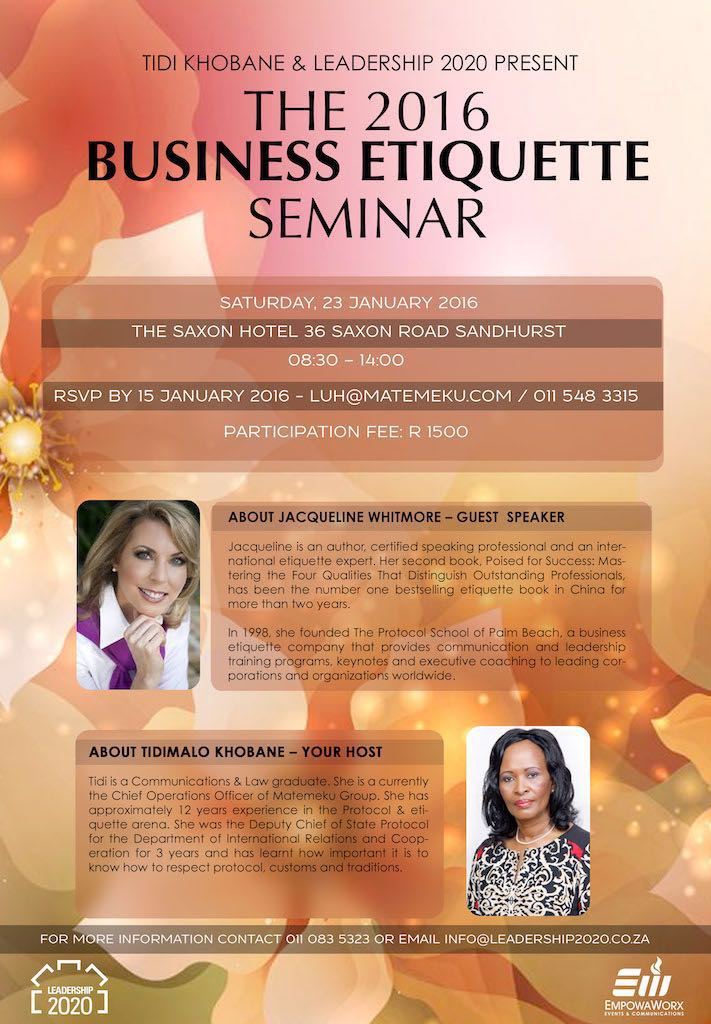 Billionaire Generation – Wealth Ladder – Back to Kasi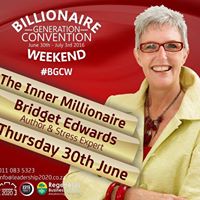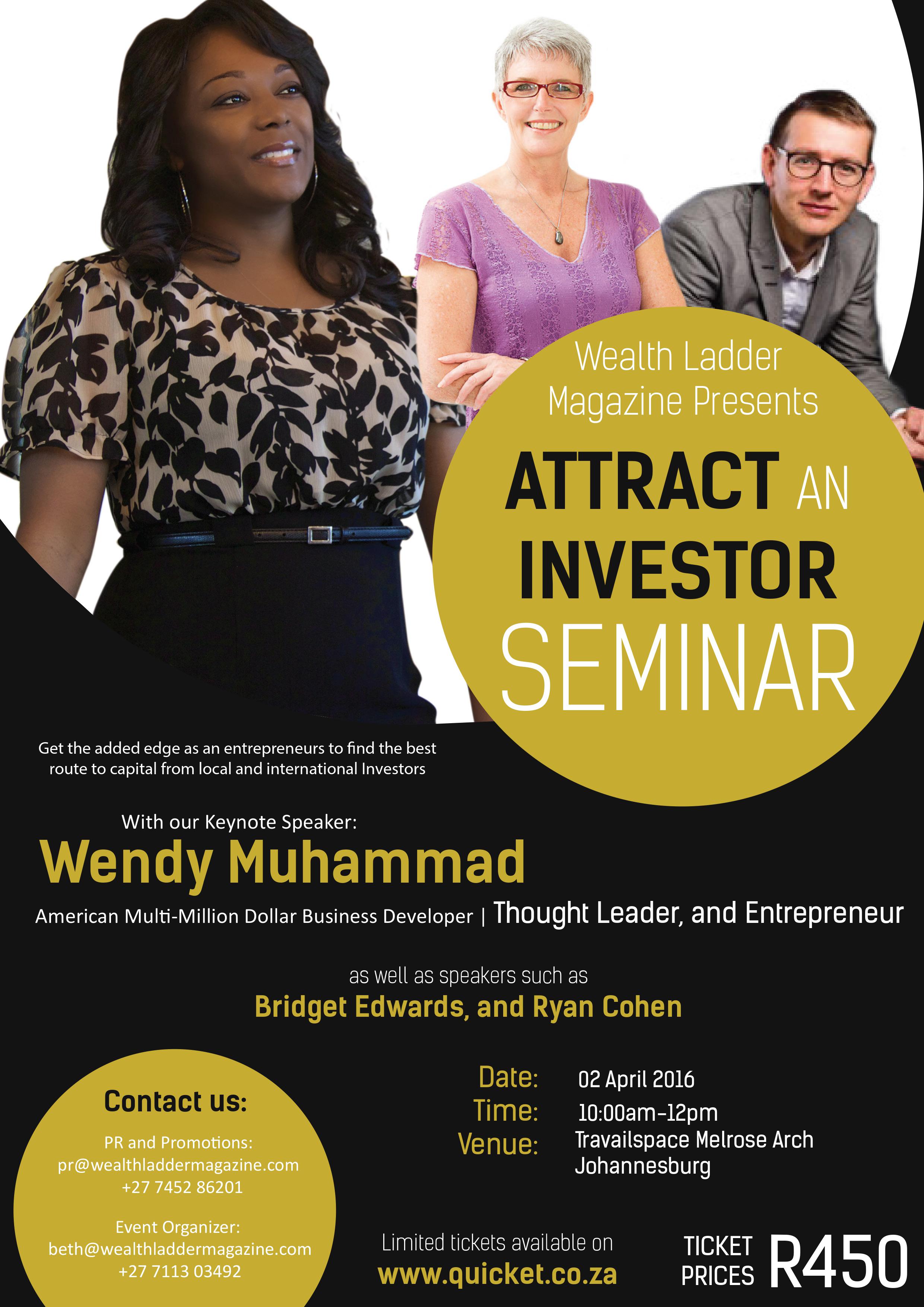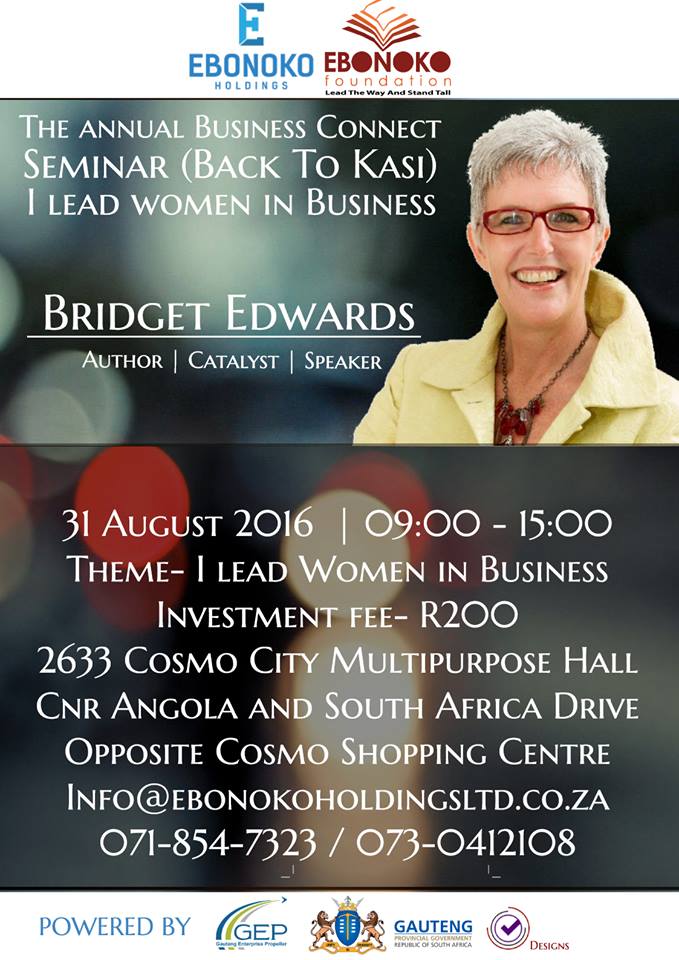 Sihlangene ECD Forum events: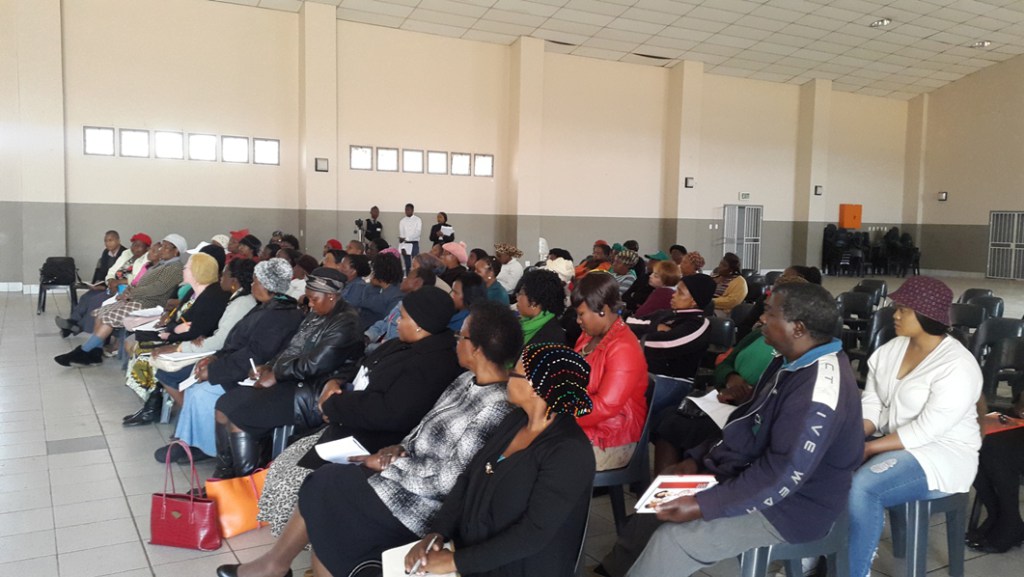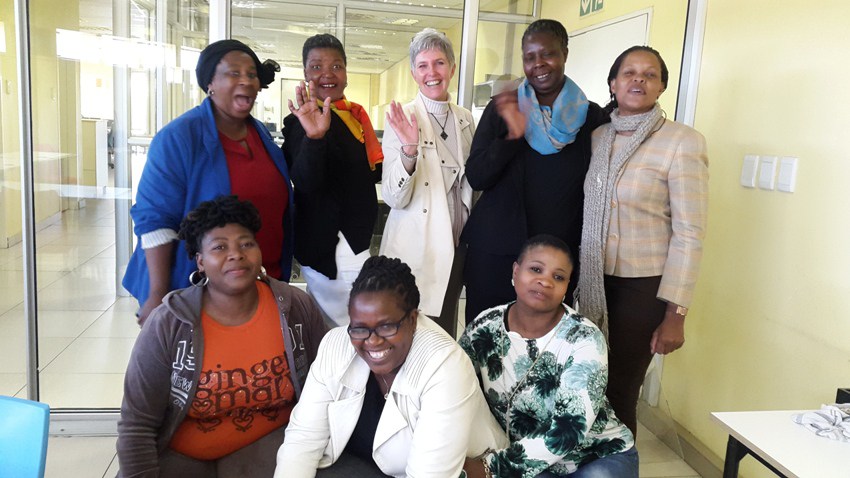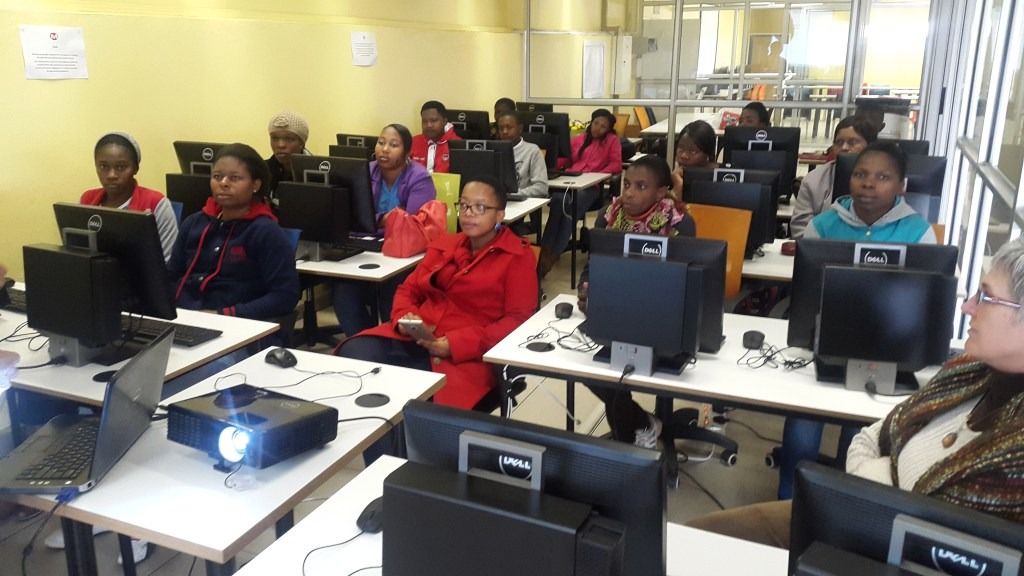 WordPress workshop in Ebony Park, Tembisa training youth on the basics of how to build websites. This is being facilitated by Al Karaki, Prof Gary and myself on behalf of Gauteng WordPress community in conjunction with Bridgette Khonkhobe of Ebony Park Training Academ
Facilitating Stress Management workshops for the wonderful ladies of Sihlangene Creche Association. These woman inspire me because of their big hearts and willingness to give unconditionally.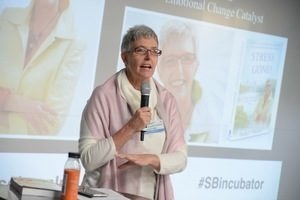 "Next to share her story with the audience was Bridget Edwards, an amazing author and Emotional Change Catalyst and founder of the company sharing her name. She gave a motivational and highly personal talk on how to manage and harness stress as entrepreneurs, turning it from a negative to a positive"  Melanie Hawken, Lionesses of Africa Founder and CEO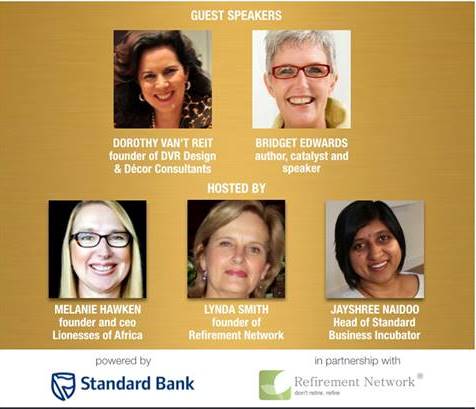 "I met Bridget Edwards at The Lioness of Africa Networking Breakfast in 2016. I was interested in what Bridget had to say, more especially as I was in my 3rd year of studies in Organisational Psychology. I found her writing and tips on coping with stress very informative and honest. I then invited Bridget to talk to a team of ladies at my place of work and they were most intrigued and found her book and talk very helpful. Interesting read."  Judy Nydoo, MIS and Admin Manager at Standard Bank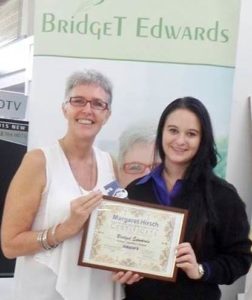 "Bridget is uplifting, enlightening, entertaining and really connects with her audience by capturing them with her energy and undeniable truth in her messages. A true leader. She is most definitely a 'breath of fresh air' when conveying her motivational talks." Brigitte Thysse of Hirsch Fourways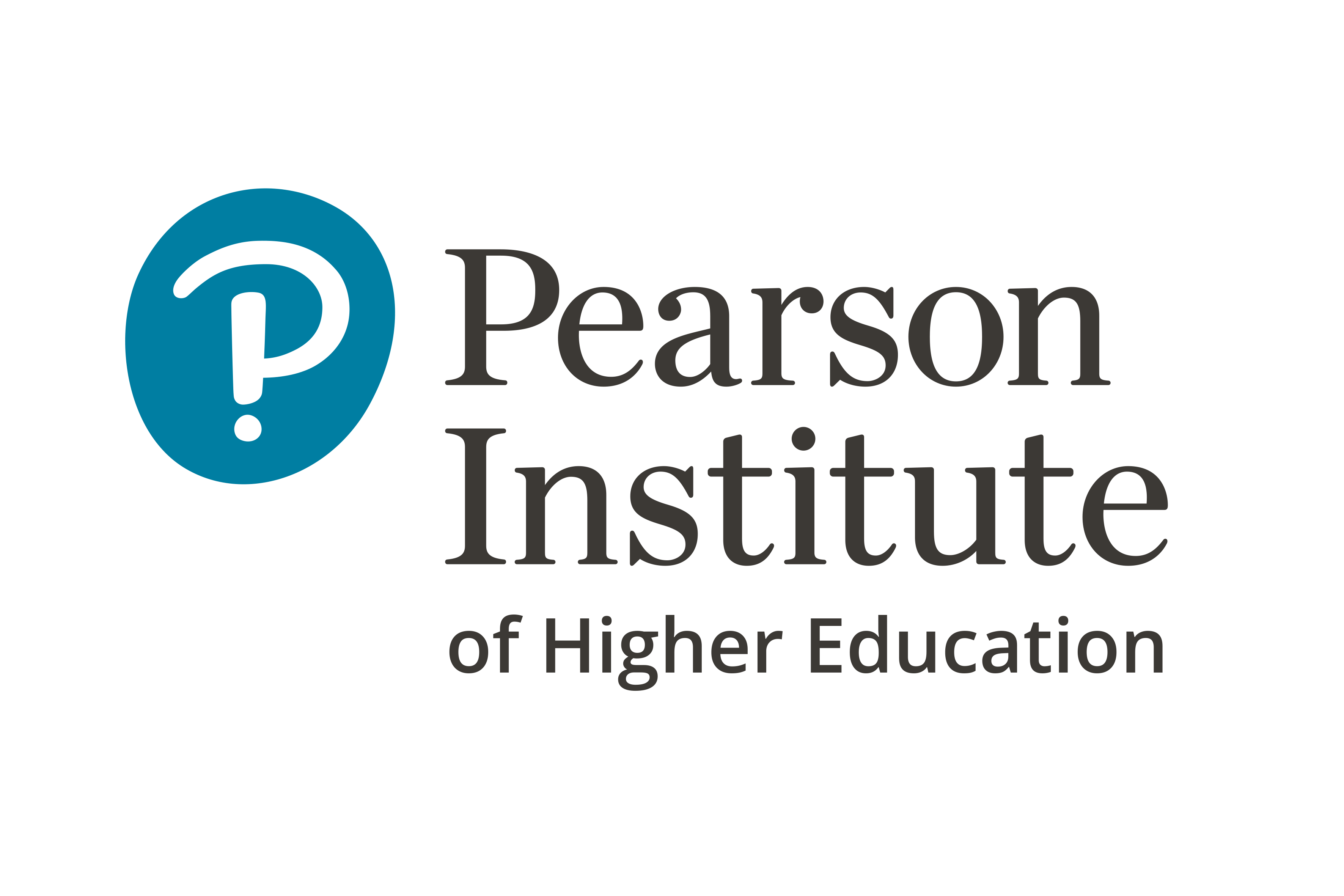 "Once again a big thank you for arranging Bridget to come talk to us last week. I received excellent feedback from the Pretoria staff that it was extremely beneficial and they really enjoyed the talk." ~ Dr Farhana Paruk, Pearson Institute of Higher Education, Pretoria Campus Principal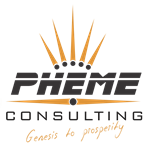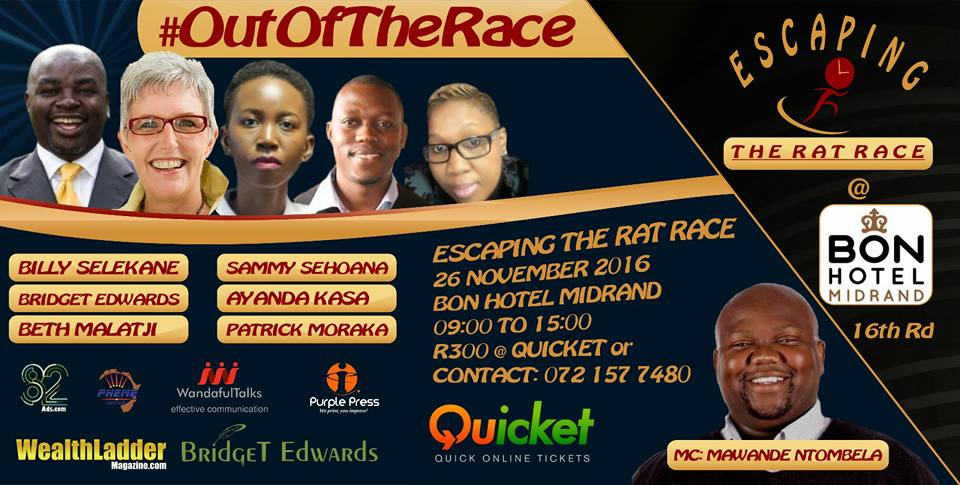 "One of the most incredible virtues of Bridget as a speaker and coach in her field, is her ability to connect with people of all cultures and socio-economic backgrounds. She speaks to people's hearts, not the market.  As the Consulting Agency of Sihlangene ECD, I've witnessed her natural people skills, and felt compelled to have her speak at our 'Escaping the Rat Race' event. Keep up the great work Bridget!" Patrick (DaBizDr) Moraka, Managing Director of Pheme Consulting