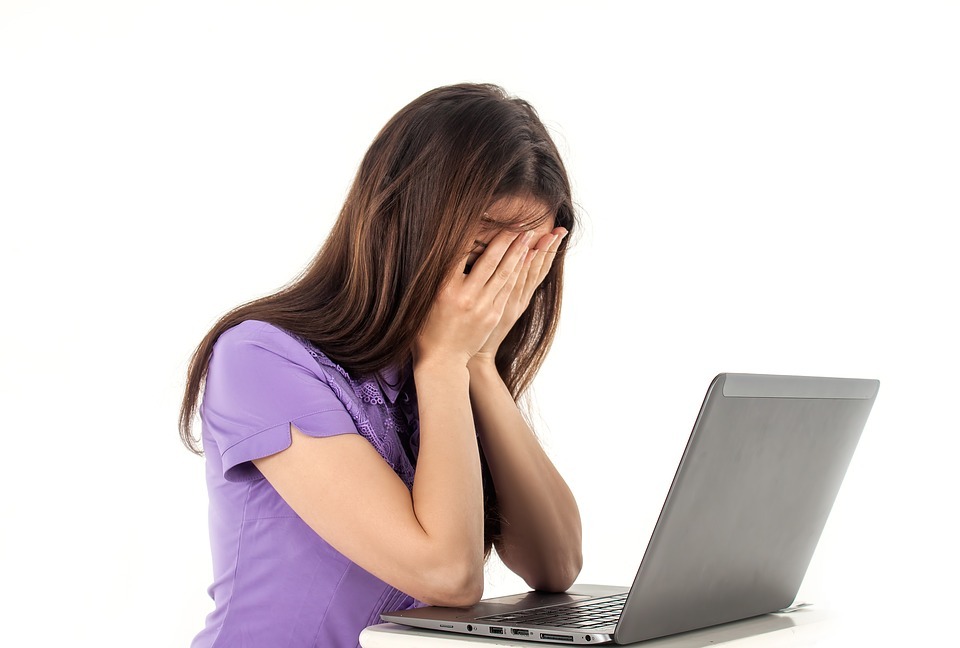 "We don't see things as they are, we see them as we are. "
Anais Nin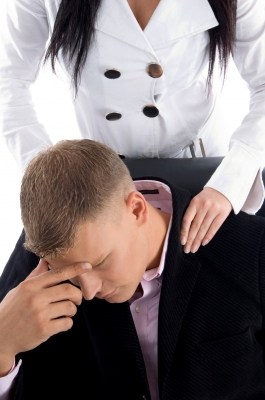 Is stress affecting you, your health, your relationships or your work environment?  Do you perhaps react or feel like this?
Feel frayed at edges and overloaded
Feel powerless, overwhelmed or unable to cope
Exhausted, listless or little energy
Sleeping too much or too little (insomnia)
Procrastinating or neglecting responsibilities
Depression or general unhappiness
Frequent mood swings or moodiness
Constant worry, anxious or racing thoughts
Agitated, inability to relax
Sense of loneliness or isolated
Difficulty making decisions
Forgetfulness or memory loss
Lack of creativity
Lost your sense of humour
Angry, irritable or short temper
Bossy, explosive and critical of others
Lost your sense of humour
Grinding of teeth or clenched jaw
Compulsive eating or eating less
Upset stomach, diarrhea or constipation
Frequent colds or flu
Weight loss or gain
Increased use of alcohol, drugs or smoking to relax
Nervous habits: pacing, nail biting, trembling, sweaty palms etc
The above are just a few of the more common stress related symptoms. There are many more cognitive, emotional, physical or behavioural symptoms, which can be confirmed by any health practitioner. Although today stress is considered a natural and normal part of our daily existence and necessary for our survival, most people don't cope with stress well. To prevent the negative impact of your stress affecting you and those around you, it is important to know and understand stress related symptoms.
* Just released … my book, Stress Gone! How to Identify and Reduce Stress easily
Stress is far more serious than people realise.  Known as a 'silent killer', and as confirmed by the medical fraternity, stress is responsible for approx 90% of all illness and disease. Regardless of whether your stress is big or small, real or perceived, the body responds the same way eliciting the fight-flight stress response. For most people, this happens multiple times a day and often below one's awareness – week after week, month after month, year after year: that is the danger of stress.  Everyone responds to stress differently and in their own unique way. This makes stress more difficult to discern, and detect the negative side effects.  Having said that, not all stress is actually negative.  Sounds paradoxical, but there are positive benefits to stress i.e. catalyst for change, motivator, inspiration, early warning signal etc – this I cover in greater detail in my book, Stress Gone!!

When stress takes its toll, it can be overwhelming, debilitating, and at times have dire consequences too. Stress can literally wreck havoc in peoples' lives, but it doesn't have to be that way. In order to avoid these consequences, effective and daily stress management is essential for health and vitality, not only for your own benefit but for your loved ones, friends and colleagues too. There are simple exercises and techniques to do just that: quickly, easily and effectively, which is covered extensively in my book, Stress Gone! In the book I detail 16 simple exercises, 50 strategies and provide access to an audio download and workbook too. #stressgone
"I have to recommend this service to all. I was a Cargo Manager at the Johannesburg International Airport, where in the early hours of the morning my staff fell victim to an armed robbery. They were very traumatized and one had to be admitted to hospital after being assaulted by one of the perpetrators. I got in touch with Bridget who came to give counselling to the staff. she was great and the feedback from her and the staff was amazing. It wasn't costly and did not require a follow up session as the staff were in a good space after the first session. If you find yourself or your staff in need of counselling, don't hesitate to contact Bridget."
"A few years ago I was really struggling with public speaking fears - I know this is career limiting but couldn't help myself. My fears, anxiety and the stress really got the better of me one evening at an event. Bridget saw my distress, and offered to help. I couldn't believe how quickly she helped, within minutes I felt absolutely calm and relaxed. I've subsequently delivered many presentations with ease, even enjoying it. I MC'd my friend's wedding with ease too. I highly recommend Bridget to help you overcome your fears and phobias - she's excellent."
"Bridget is sharply observant of the source of one's stresses and strains and is immensely enthusiastic and motivational in helping one deal with challenges in all arenas of life. So glad she is a consultation away #gratitude."
"Bridget was my life line when I was going through a very difficult time in my life. The anti stress techniques she taught me were invaluable and she was a text away anytime i needed her. I'm so grateful to know I have you on speed dial."
"I could have never imagined that a powerful tool like this existed. From one session, I had a life changing experience where anxiety, stress and fear was a normal part of my daily routine to a clam clear and collected way of conducting my day. Even more amazing was that EFT was not a temporary solution but a lasting feeling that I still have a week later. EFT has empowered me to take control of so many aspects of my life with confidence and make life so much more enjoyable!"
"Hi Bridget, all is indeed well on my side – thanks to you! I still tap and my baby actually reacts to my tapping now! It's so amazing and I am so grateful to have made the choice to keep him despite the turmoil in my life. I have amazing friends who support me and I am so excited for my son's birth on 15 September. Will send you a picture as soon as I can OK? Take care and once again, thank you for calming the waters for me. Lots of love"
"This message serves to say THANK YOU for contributing in my success as a person. You've made me aware of the things I was not aware of. Since then I use some of your principles in my life on a daily basis. You've also answered some of my long awaiting questions in life and I really appreciate it. Be blessed and I thank you."
"My life got turned around in one afternoon, it's as if you cleared years of blockages in one sitting, and I can be sceptical of certain alternative healing methods. I still can't believe that such a simple, non invasive healing can have such dramatic results. I can't wait to tap again with you and see what else I have been burying deep inside my stubborn brain … if only everyone knew about this! Best wishes."
"Thank you so much for the session I had with you. It did wonders for me. It helped me get past my fear of public speaking to a point where I actually enjoy standing up there now. I still get a bit nervous, and then I do some tapping and it helps tremendously. Thanks again."
"EFT is all about letting go. We destroy our present and our future by nurturing our personal traumas - whatever they may be. Sometimes what we thought was the problem isn't - Bridget helped me to 'sort' through the self imposed fog I found myself in. I went to see her once and the result was immediate and life changing. I learnt to be objective and distance myself and see my value and move into my true space. THANK YOU Bridget XXX (You DID change my life Bridget. So grateful. Want you to help lots more people)."
"Being in the complimentary health profession myself, I have come to recognise the importance of releasing emotional 'baggage' that keeps us from being whole. The Emotional Freedom Technique helped me to shift some deep-seated behavioural patterns that I was oblivious to as it had become so much a part of who I was. Bridget has a keen sense of guiding the process to those deep layers that we keep hidden from ourselves and she does this gently and with a great deal of compassion. What I found so beneficial is that once the emotion was revealed, it was not necessary to spend days picking at old wounds like one would do in conventional therapy. Instead I acknowledged the emotion and then moved on swiftly and elegantly without having to dwell on all the unpleasantness. I would recommend EFT to anyone who wishes to expand their consciousness."
"I have suffered from depression and been on medication for many years (since about 1990). I have always wanted to get off the medication because of the many side effects. This seemed impossible until I met Bridget and learnt about EFT. One session gave me the tools to work with EFT and enabled me to get through difficult times. I am now no longer on medication! I use EFT when troubled and find that within a few minutes I am once again able to cope. And it really works!!!! My thanks to you."

Clients Bridget has worked with