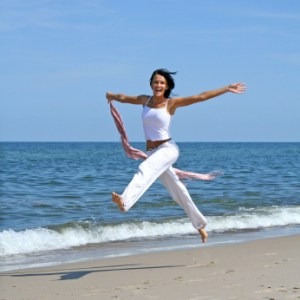 Naturally we ALL desire a happy, healthy and fulfilling life.
Sadly few people realise the keys to successful living are within reach, and within their own hands… yes, I mean it literally! Tap-tap-tap with your fingers ?  This is the simple but elegant beauty of EFT (Emotional Freedom Techniques) also known as 'tapping'.
We also all have choices; yet not everyone exercises this in an empowering fashion … you are the most important person in your world …  you have a right to live the best life you can!
If you genuinely wish to heal and bring about profoundly positive changes, I applaud you and will support you 100% for taking full responsibility for your own health and well being.  Ask yourself this … if you don't, who else will or should take this responsibility? Agreed, change isn't always easy so I give you this assurance, if you put in the time and effort, I will support you 100% of the way … that I guarantee. There is nothing that saddens me more than seeing clients not achieve their goals because they've stopped just short of the finish line!
What do EFT sessions entail?
Sessions can be conducted either in person, or via Skype, Zoom, WhatsApp or Messenger. Your first appointment is a 2 hour consultation because it is necessary to gather and discuss information pertaining to the relevant 'issue'.
As the subconscious is designed to keep us safe it may prepress memories or cause dissociation, particularly of traumatic experiences. Therefore depending upon the nature of the issue, additional issues or aspects may surface during this initial consultation that were seemingly unknown or unrelated to the initial problem. And, at times further enquiry may be required to uncover the root cause which could be deeply buried in the subconscious. In either event it would be most beneficial to continue until resolution is achieved, and this may necessitate follow up sessions. Generally this becomes apparent within the initial consultation. At most, two or three consultations may be required.
Important note: every attempt is made to resolve issues as quickly as possible; I am definitely not inclined to keeping clients in therapy! This totally goes against my integrity and the values I uphold. At times, yes we are fortunate 90% of the time – resolution may well be achieved within this initial consultation.
If required, follow up consultations are recommended approx 5-7 days after the initial consultation, and preferably 2 hours. Should finances be tight, 1 or 1.5 hour consultation can be arranged. The objective being to bring complete relief or resolution as quickly as possible.
Please note:
Consultations are strictly by appointment only.
Office hours but I'm flexible
Weekend appointments scheduled upon request
24 hour cancellation is essential, or consultation are charged in full.

What to expect from an EFT consultation:
To gain an understanding of your issue, you'll share the pertinent details
You may become emotional during the session, this is natural
The EFT 'tapping' process will be explained
All discussions remains strictly confidential
To your health and well being
I sincerely hope we meet to work together to achieve your goals!
Book your consultation
Important notice ~ Disclaimer:
All information on this website is provided "as is" without any representations or warranties, express or implied. By using this website, you agree that the exclusions and limitations of liability set out in this website disclaimer are reasonable. If you do not think they are reasonable, you must not use this website. While EFT has produced remarkable and wonderful results, they must still be considered to be in the experimental stage and as such the public must take complete responsibility for their use of it. This website is not intended as a substitute for medical advice and or recommendations of physicians or other health related practitioners. Instead, the information offered on this website is intended to be of assistance to people seeking optimum health and well being. It is essential that you take complete responsibility for your own physical and emotional well being.
Are you here looking for SOLUTIONS?
And, perhaps need someone to talk to?
I offer a FREE 20 minute consultation online.

FREE 7 day Stress Gone! e-course
Yes, stress sucks and can be detrimental. Yet, stress offers valuable BENEFITS too.
Learn how to take ADVANTAGE of these benefits, and THRIVE in all areas of your life.
* Course is for ANYONE who wants SUCCESS in life!

How Stressed Are You?

Take this FREE Stress Quiz ~ it can provide valuable insights and understanding of your current stress. 
Become empowered by
10 simple questions ~ you maybe surprised!
EFT 'tapping' Testimonials
"Hi Bridget ….just to let you know that I had the most amazing day yesterday and (name withheld) got a room in the new private res so moving her soonest….feeling so positive and empowered by our session on Monday!! Thank you so much!! It's amazing when blocked and negative energy is released….how liberating it feels 
thank you thank you thank you!!"   Nicky, Pietermaritzburg (One session only)
"My life got turned around in one afternoon, it's as if you cleared years of blockages in one sitting, and I can be sceptical of certain alternative healing methods. I still can't believe that such a simple, non-invasive healing can have such dramatic results. I can't wait to tap again with you and see what else I have been burying deep inside my stubborn brain … if only everyone knew about this! Best wishes."  Byron, Cape Town (One session only)
"Sometimes what we thought was the problem isn't – Bridget helped me to 'sort' through the self imposed fog I found myself in. I went to see her once and the result was immediate and life changing. I learnt to be objective and distance myself and see my value and move into my true space. THANK YOU Bridget XXX (You DID change my life Bridget. So grateful. Want you to help lots more people)."  Lucia, Johannesburg (One session only)

"Being in the complimentary health profession myself, I have come to recognise the importance of releasing emotional 'baggage' that keeps us from being whole. EFT helped me to shift some deep-seated behavioural patterns that I was oblivious to as it had become so much a part of who I was. Bridget has a keen sense of guiding the process to those deep layers that we keep hidden from ourselves and she does this gently and with a great deal of compassion. What I found so beneficial is that once the emotion was revealed, it was not necessary to spend days picking at old wounds like one would do in conventional therapy. Instead I acknowledged the emotion and then moved on swiftly and elegantly without having to dwell on all the unpleasantness. I would recommend EFT and Bridget to anyone who wishes to expand their consciousness."  Laura, therapist, Johannesburg  (Two sessions)
"My sessions with you were without a shadow of a doubt the most profound shift I had ever experienced. After the shame of having to close my business, and the resulting depression it plunged me into, you were the only one who managed to get me to re-frame, regenerate and rejuvenate on more levels than one. It was like the Phoenix rising from the ashes. You literally saved my life ……"  
   Kirsten, Johannesburg (Two sessions)