Employee Assistance Programs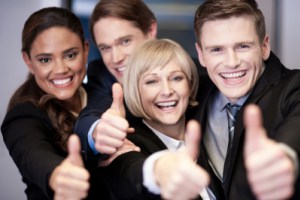 Do you want to get the best performance out of your employees? Or reduce costly employee absenteeism?  I can help.
I provide talks and facilitate workshops for Companies for the benefit of their employees.  The information delivered during my talks and workshops is educational, practical and transformational, so everyone benefits.  All employees also receive a copy of my Stress Gone! book – it's a life saver with maximum, long-term benefits!
 Stress Management
Worldwide, work stress is significantly higher than all other stress areas of people's lives, including relationship or financial stress. Perhaps this is because people tend to spend the majority of their week day in the office behind a desk, and the commute to and from work usually exacerbates their stress levels.  Unfortunately, the sad reality is most corporate employees are merely 'existing' month to month i.e. pay cheque to pay cheque, which compounds stress levels.  As a result, stressed employees are also usually uninspired, unenthusiastic, unhappy, demotivated, miserable, and you guess it, stressed out!  Human equity is an essential requirement for all service oriented and profit driven corporations.  Having healthy staff with a positive and happy attitude is key to maintaining a high work ethic and morale.  It's a win-win all round.
Stress, no matter what the cause, will always have a detrimental impact upon one's talents and abilities. Highlighted below are some of crucial ways in which stress can negatively impact employees, no matter what their job function or seniority levels are. Stress …
Affects one's ability to think clearly, logically and rationally,
Decision making is naturally compromised,
Impairs day to day effective functioning, people become prone to making silly and costly mistakes,
Negatively impacts work efficiency and productivity levels,
Stifles creativity levels and the ability to think and act on one's feet,
Doctors agree stress is cause of 90% of all illness and disease,
Most dread diseases are stress related,
Contributes towards high absenteeism rates,
Stress impacts moods, sometimes creating irrational behaviour,
Can cause sleep disorders; no one performs at their best when sleep deprived, and
Costs companies plenty – not just financially …
Bottomline, stress sucks but it really doesn't have to be that way … I offer highly effective solutions that work every time.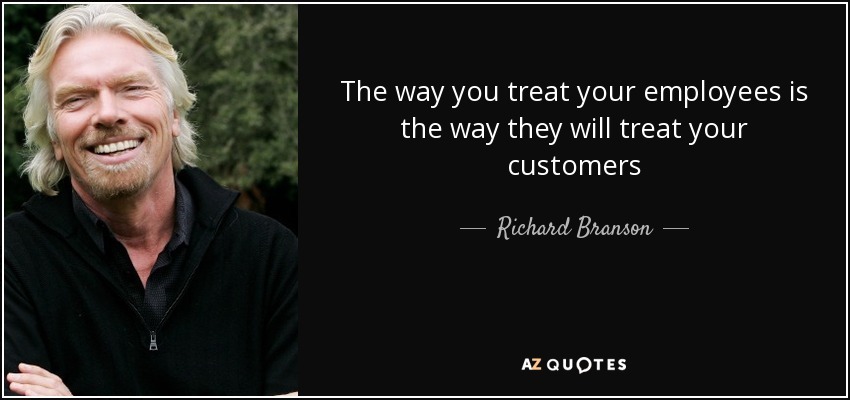 Anger Management and Trauma Counselling
I also offer both Anger Management and Trauma Counselling services to Companies for the benefit of their employees who may be struggling with these issues.
Helping your staff overcome their personal challenges is of great benefit and a win-win. Counselling enables your employees to improve their productivity, and re-focus their energies back to their work. Moreover, having the prerequisite coping mechanisms to adequately deal with life's natural and normal challenges provides employees with greater confidence, which also helps improve productivity.
Would you'd like Bridget to assist your staff, conduct a workshop or deliver a talk?
Please email:  info@bridget-edwards.com or call: +27 (0) 83 675 3838 – we'll gladly provide you with a quotation.
Are you here looking for SOLUTIONS?
And, perhaps need someone to talk to?
I offer a FREE 20 minute consultation online.

FREE 7 day Stress Gone! e-course
Yes, stress sucks and can be detrimental. Yet, stress offers valuable BENEFITS too.
Learn how to take ADVANTAGE of these benefits, and THRIVE in all areas of your life.
* Course is for ANYONE who wants SUCCESS in life!

How Stressed Are You?

Take this FREE Stress Quiz ~ it can provide valuable insights and understanding of your current stress. 
Become empowered by
10 simple questions ~ you maybe surprised!
Client Testimonials

Armed Robbery and Assault:
"I have to recommend this service to all. I was a Cargo Manager at the Johannesburg International Airport, where in the early hours of the morning my staff fell victim to an armed robbery. They were very traumatized and one had to be admitted to hospital after being assaulted by one of the perpetrators. I got in touch with Bridget who came to give counselling to the staff. she was great and the feedback from her and the staff was amazing. It wasn't costly and did not require a follow up session as the staff were in a good space after the first session. If you find yourself or your staff in need of counselling, don't hesitate to contact Bridget."  Nico Hutcheons. Managing Director at Tarariras Tours and Transfers Pty Ltd  (One session only)
Attempted Hijacking and House Breakin
"I wish to thank you for helping me come to terms with 2 rather traumatic and scary incidents that happened to me within the space of 3 days. Our single, one-on-one ession helped me to process the physical effects of my trauma, and I felt empowered and my fear was contained within a short period of time, all thanks to your de-stressing techniques. I was hijacked a few years ago, and spent 3 years being held hostage by debilitating fear and trauma, and eventually had to resort to weekly counselling and medication. Thank you that I did not have to endure that long and emotional healing process again."  Taryn D. Johannesburg (One Session only)



Stress Gone! Talks and Workshops:
"Thank you for the wonderful sessions with my team.  After the first session, in a very short space of time, there has been noticeable improvements in the stress levels of everyone in the office, as well as behavioural changes.  Your sessions and techniques taught have been invaluable, and having your book in the office to go back to, has become a precious treasure in the office."  Shelia Afari PR 


"I met Bridget Edwards at The Lioness of Africa Networking Breakfast in 2016. I was interested in what Bridget had to say, more especially as I was in my 3rd year of studies in Organisational Psychology. I found her writing and tips on coping with stress very informative and honest. I then invited Bridget to talk to a team of ladies at my place of work and they were most intrigued and found her book and talk very helpful. Interesting read."  Judy Nydoo, MIS and Admin Manager at Standard Bank
"Once again a big thank you for arranging Bridget to come talk to us last week. I received excellent feedback from the Pretoria staff that it was extremely beneficial and they really enjoyed the talk." ~ Dr Farhana Paruk, Pearson Institute of Higher Education, Pretoria Campus Principal
"Bridget your 3 hour workshop way exceeded our expectations. We learnt so much today. We want more staff to do your workshops" ~ Shell SA, Bryanston (Johannesburg)
For Working Parents:
"Good morning Bridget, I was at the talk light night. I just wanted to say a huge thank you for a genuinely life changing talk. I cannot tell you how different my morning was. Kids usually clingy and this morning both asked to be dropped outside, and walked in alone!! Such a difference! So glad I went! I feel calm and happy for the first time in forever, and I actually feel like I can tackle whatever comes my way.  So thank you from the bottom of my heart." ~ Candace B, Teacher (Johannesburg)
Additional speaker testimonials can be found here
While client testimonials on topics such as addictions, anger management, anxiety,
depression, trauma etc can be found here
South African

Corporate Clients