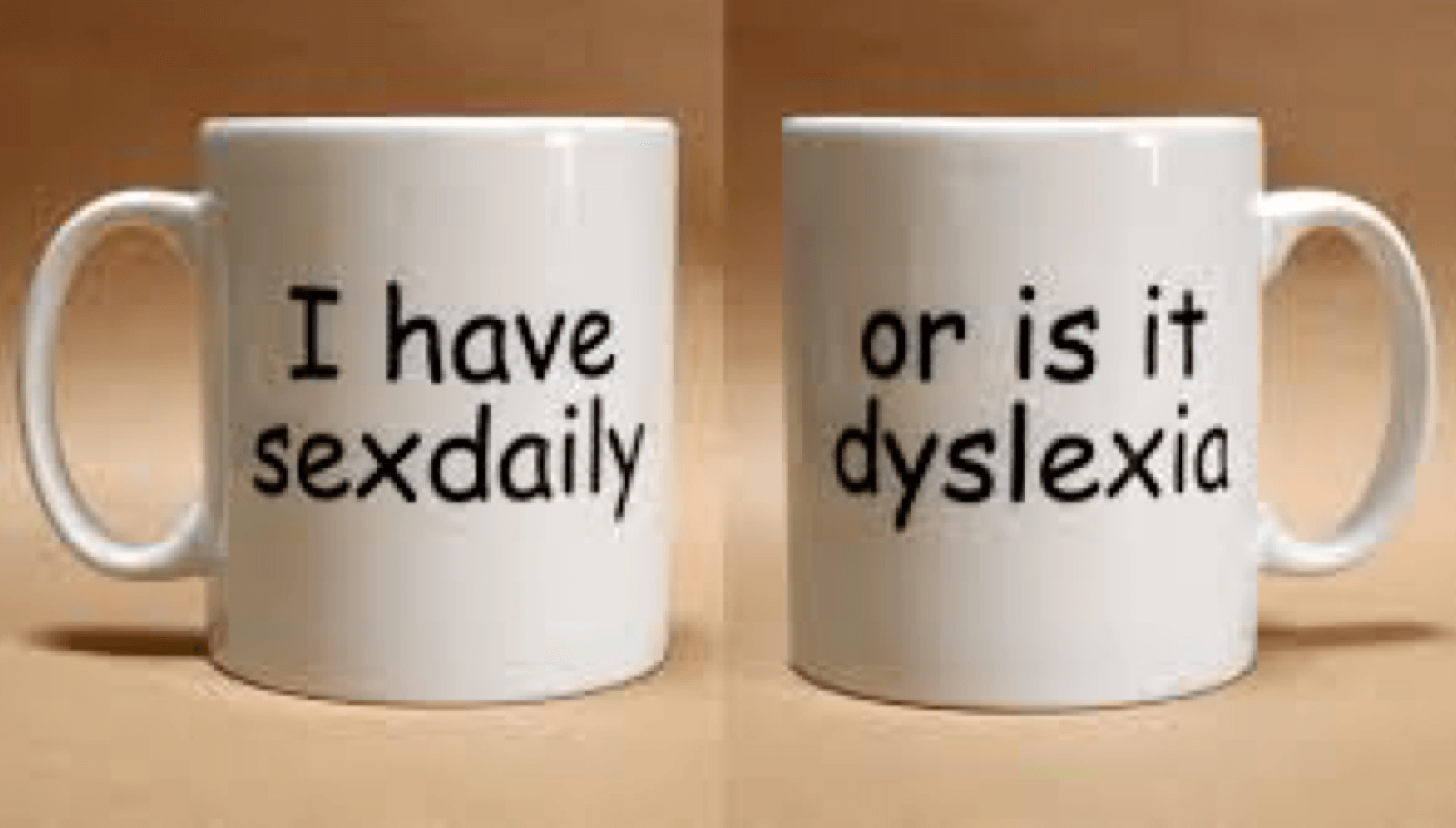 #WhenIWas15, the hashtag of LinkedIn's 15th birthday triggered the memory of one of my worst nightmares, dyslexia.
From a young age I desired becoming a school teacher. I didn't consider any other career options because my mind was firmly made up. However, when my Matric year end results didn't qualify my entry into Teacher's Training College my dream was unceremoniously squashed splat! I was truly disheartened, and despised this dyslexic affliction.
Living with dyslexia is stressful – very, very stressful, and confusing too. Particularly as a teenager, I felt so awkward and stupid compared to my peers. This caused enormous embarrassment in the classroom along with untold anxiety and trauma. Truthfully, dyslexia is darn right humiliating especially because I'd blush profusely when asked to read anything aloud.
To add to a dyslexic's woes parents, teachers and peers often think you are either lazy, incompetent or both. They are constantly coaxing you to try harder when you know you've done your best. Being completely misunderstood, and then labelled, is cruel. My only saving grace was excelling on the sports field or in the swimming pool, where I channelled all my pent up frustration and unspent adrenaline into winning races. Horse riding was another outlet.
With or without my dyslexia, my school years were horribly stressful and traumatic. At six years old I was sent to boarding school knowing nobody, and by age eight or nine, I developed duodenal ulcers. In primary school I also discovered, via a gleeful gossipmonger, that my father was having an affair with one of the school teachers. Subsequently his ongoing shenanigans, and ultimately, my parent's divorce became the humiliating talk of the village farming community. Utterly gutted, I felt deeply tormented by my father's selfish behaviour.
With my teaching career dreams squashed, I had little choice but to carve a very different career in banking. Thankfully this meant moving to a city away from the gossip-ridden village. But amid the city's hustle and bustle, I simply couldn't escape the inferior feelings my dyslexia brought up daily. This naturally hammered my confidence and self esteem too. Eventually I had to confront this dyslexic demon that prevented me living a full life.
At 26 or 27 years old, now living in Johannesburg, I plucked up the courage and enrolled into remedial night classes at Rebecca Ostrowiak School of Reading where they had a reputation of "teaching the unteachable". I was desperate to improve my reading, writing and comprehension abilities. I reckoned even a 10% improvement would be a great achievement.
As determined as I was, I have to admit I was filled with dread, fear and stress going into every night class; my heart raced and palms sweated. After months of feeling embarrassingly awkward, and being the only adult amongst a classroom full of teenagers, I was informed my dyslexia was in fact something else; a mechanical eye problem caused by … yes, you guessed it … childhood stress.
The specialist optician I was referred to confirmed childhood stress had caused my eyes to bounce or jump, moving uncontrollably whenever I tried to read something. Instead of reading each individual letter that formed words on a single line, my eyes jumped all over the place randomly picking up letters and or words from other lines. Naturally my brain then interpreted the information received as a garbled mess, and the output wasn't any better.
Holy moly, what a revelation!
No wonder I displayed typical dyslexic symptoms throughout school. How I never failed a grade in twelve years of school was quite beyond me – I suppose paying careful attention, listening and having a good memory has its merits. Perhaps those were the hidden benefits of dyslexia, and to compensate, I'd innately developed other sensory skills. Ironically, I rely upon those exact skills in my consulations and therapy work today. Perhaps dyslexia was a blessing in disguise after all?
Fortunately, the stressful night school stint came to an abrupt end. But, then I was faced several months of disciplined practise to re-train and stabalise my eye movements. It wasn't easy or fun doing the daily mind-numbingly boring exercises. They also made me tire easily, and at times, I felt giddy too.
Although I'd worn glasses from about 9 or 10 years old, and then contact lenses as an adult, my eyes were now undergoing very different mechanical adjustments. Initially I almost gave up because this was an overwhelming process, and I resented it. But after the first reassessment, the small improvement was such that this motivated and inspired me to keep at it.
Several months later my determination paid off – a totally new world opened up before my eyes (pun intended). I could finally read, write and comprehend with much greater ease. Magazines and books soon became my new "friends", and I had a lot of catching up to do.
How ironic, today, I am finally a teacher!
As an emotional and mental health therapist, author and speaker, I teach clients profound and beneficial stress relief techniques that took me decades to uncover.  Why?  Not only did these techniques help me, but having had a pretty stressful life, I certainly understand the debilitating pain and suffering anxiety and stress causes people.
As I can attest, stress can completely destroy one's dreams, wishes and desires, including relationships, health and wellbeing, and the delicate work-home-life balance too.
Today, I'm also the author of three books, with several more in the pipeline.
Who would have thought this dyslexic could possibly achieve all of that?
Never give up on your dreams!!!
I will always be eternally grateful to the Rebecca Ostrowiak School of Reading, and the specialist optometrist who completely changed the direction of my life as an anxious and stressful young woman. Naturally, their incredibly dedicated work and guidance literally opened my eyes to an entirely new world, one of wonder and awe – letter by letter, word by word, book by book. 
Furthermore, today I can acknowledge how my stressful childhood was not in vein. Collectively, this has become the foundational understanding I apply to my therapy work, enabling me to support others to overcome, and transform their struggles and painful challenges.  If I can overcome this, so too can you … let's connect, and discuss how I can help you on your path towards successful living, health and wellbeing … a beautiful world awaits you on the other side of anxiety, stress, depression, trauma and or addictions.
#LivingWithDyslexia  #StressGone!  #LifeBlessings  #LifeIsBeautiful  #LifeIsAbundant

Image Credit, and an appropriate read: here
* Perhaps you'll find some beneficial information within these related blog posts:
Symptoms of Stress in Children
7 Back to School Tips for Parents
Tips to Cope with Exam Stress
Tips to Reduce Teenage Stress
Stress Gone! Tips at Home
Are you here looking for SOLUTIONS?
And, perhaps need someone to talk to?
I offer a FREE 20 minute consultation online.

FREE 7 day Stress Gone! e-course
Yes, stress sucks and can be detrimental. Yet, stress offers valuable BENEFITS too.
Learn how to take ADVANTAGE of these benefits, and THRIVE in all areas of your life.
* Course is for ANYONE who wants SUCCESS in life!

How Stressed Are You?

Take this FREE Stress Quiz ~ it can provide valuable insights and understanding of your current stress. 
Become empowered by
10 simple questions ~ you maybe surprised!
Stress Management Testimonials



"Bridget is sharply observant of the source of one's stresses and strains and is immensely enthusiastic and motivational in helping one deal with challenges in all arenas of life. So glad she is a consultation away #gratitude."  Michele Higginson, CEO and Owner at Crabtree & Evelyn  (One session only)
"Bridget was my life line when I was going through a very difficult time in my life. The anti-stress techniques she taught me were invaluable and she was a text away anytime i needed her. I'm so grateful to know I have you on speed dial."   Kathryn Main, CEO at Financial Literacy Disruptor and Educator (One session only)
"I could have never imagined that a powerful tool like this existed. From one session, I had a life changing experience where anxiety, stress and fear was a normal part of my daily routine to a clam clear and collected way of conducting my day. Even more amazing was that EFT was not a temporary solution but a lasting feeling that I still have a week later. EFT has empowered me to take control of so many aspects of my life with confidence and make life so much more enjoyable!"   Pieter, Johannesburg  (One session only)
More client testimonials on topics such as addictions, anger management, anxiety,
depression, trauma etc can be found here