Benefits of EFT 'Tapping'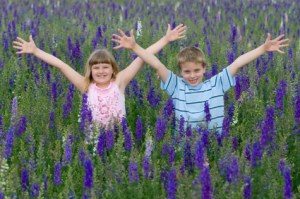 Since 2007, EFT 'tapping' has yielded amazing results for all my clients.  EFT 'tapping' is a highly effective process, with minimual costs (compared with traditional psychotherapy) and also provides long lasting, if not permanent results too.
Sounds amazing!  Yes, it sure is …
EFT 'tapping' removes the need to spend weeks or months in costy, drawn out therapy. Besides, most people don't want to be "in therapy" in the first place.  With EFT 'tapping' 99% of my clients achieve a successful result in a mere 2 hours, and approx 90% don't need follow up sessions. If they do, they'll need maybe one or two follow up sessions at most.  That's completely unheard of in traditional psychotherapy!  It is for this exact reason I'm so passionate about my work.
EFT 'tapping' can provide immediate relief, followed by a deep and true sense of profound relaxation. The results are often immediate even with the most heinous of issues (emotional, psychological or physical). This stress relieving and calming effect is wonderful, and the benefits are permanent, particularly when all aspects have been dealt with.  Many clients report feeling light, calm and relaxed. Some say they've slept well for the first time in many years, and their insomia is gone.
With EFT 'tapping' I've successfully resolved all kinds of mental health and pyschotherapy issues people are commonly faced with – such as anger and stress management, addictions, anxiety and panic attacks, depression, fears and phobias, grief and loss, trauma, and even various relationship issues.  See my specific posts under consultations. As a therapist, I am results orientated, and guarantee success with all clients.
These spectacular results are attained because we are treating a disruption of the body's energy system. In my experience, EFT 'tapping' brings about subtle, yet life changing results in many instances.
In rare cases where we haven't uncovered the core or root of the issue, clients have still reported feeling lighter, calmer and more peaceful. Interestingly at times, the relief is also physically apparent: stress and emotional baggage is ageing! Cognitive shifts and insights, those 'Aha-moments' are often also experienced during sessions.
Ultimately, as the name 'Emotional Freedom Techniques' implies, one receives emotional freedom and independence, providing inner peace and calm from even the most heinous of events or experiences because these negative emotions (disruptions) have been effectively released from the body's energy system.  EFT 'tapping' is simply the best stress relief technique today – it's quick and highly effective.
Although the results are often spectacular, there may be times where persistence and additional 'detective' work mabye required to uncover the core or root of an issue because its been deeply buried by the subconsious mind in an attempt to keep one feeling safe and secure. This may necessitate a few sessions – two or three is usually sufficient.
EFT 'tapping' is safe to use on a person of any age, including children and animals too. Also, EFT 'tapping' can be applied in conjunction with other therapies. It is safe to use if you're undergoing medical treatment, on medication, and if pregnant. As a precaution, you can speak to your doctor or gynaecologist beforehand.
Without doubt, a major benefit of EFT 'tapping' is self empowerment … after one session you'll have sufficient tools to utilise the tapping on a regular basis, and in the privacy of your own environment.
Quite literally, you have the keys to your own health and healing in your own hands, at your finger tips!   Tap – tap – tap ….
To achieve immediate relief and resolution of your challenges, please connect with me here or book your session here
Should you have any questions, please feel free to contact me.  I offer a FREE 20 minute pre-consultation for this specific purpose. (Both this pre-consultation and 'book-a-consultation' can be found on this page – either below, or on the right hand side)
I so look forward to working with you to achieve your goals, and resolution of any challenges or problems you maybe faced with. I love nothing more than serving my client's greatest good.
Important notice ~ Disclaimer:
While EFT has produced remarkable and wonderful results, they must still be considered to be in the experimental stage and as such the public must take complete responsibility for their use of it. This website is not intended as a substitute for medical advice and or recommendations of physicians or other health related practitioners. Instead, the information offered on this website is intended to be of assistance to people seeking optimum health and well being. It is essential that you take complete responsibility for your own physical and emotional well being.
Are you here looking for SOLUTIONS?
And, perhaps need someone to talk to?
I offer a FREE 20 minute consultation online.

FREE 7 day Stress Gone! e-course
Yes, stress sucks and can be detrimental. Yet, stress offers valuable BENEFITS too.
Learn how to take ADVANTAGE of these benefits, and THRIVE in all areas of your life.
* Course is for ANYONE who wants SUCCESS in life!

How Stressed Are You?

Take this FREE Stress Quiz ~ it can provide valuable insights and understanding of your current stress. 
Become empowered by
10 simple questions ~ you maybe surprised!
International EFT 'tapping' Endorsements
EFT 'tapping' has been endorsed by many prominent medical practitioners and highly respected wellness individuals including Dr Joseph Mercola, and the late Dr Wayne Dyer and Louise L. Hay too … here's what they have to say:
Bruce Lipton, PhD (Author of The Biology of Belief) – "EFT is a simple, powerful process that can profoundly influence gene activity, health and behavior."
Candace Pert, PhD (Author of Molecules of Emotion) – "EFT is at the forefront of the new healing movement."
Carol Look, Intuitive Energy Healer, Psychotherapist (Author of Attracting Abundance with EFT) – "EFT works because human beings have an energy system."
Cheryl Richardson (Author of The Unmistakable Touch of Grace) – "EFT is destined to be a top healing tool for the 21st Century"
Deepak Chopra, MD and alternative medical advocate – "EFT offers great healing benefits."
Donna Eden (Co-Author of The Promise of Energy Psychology) – "EFT is easy, effective, and produces amazing results. I think it should be taught in elementary school."
Eric Robins, MD (Co-author of Your Hands Can Heal You) – "I frequently use EFT for my patients with great results."
Louise Hay (Author of You Can Heal Your Life) – "Have you tried Tapping? I truly believe that it is a wonderful and life-changing tool. If you're not familiar with the technique, it is a wonderful tool that works on a variety of issues, from pain relief, physical issues, and weight loss to attracting abundance, clearing limiting beliefs and healing the past.Tapping is a powerful tool that can truly heal, allowing forgiveness, love, and acceptance into your life, particularly when used along with affirmations."
Jack Canfield, co-author of Chicken Soup of the Soul series – "EFT is the most powerful new transformational technology to come along in years … "
Kris Carr, New York bestselling author of Crazy, Sexy Kitchen –  "Emotional Freedom Techniques (EFT) has vastly improved the quality of my life and work. Don't miss this healing opportunity."
Norm Shealy, MD (Author of Soul Medicine) – "Meridian-based therapies such as EFT…can have effects out of all proportion to their cost and complexity."
Dr Mercola, founder of Mercola.com – "Nothing comes closer to 'magic' than the positive results I have personally witnessed using EFT on thousands of my patients who suffered from physical and emotional pain and illness … "
Dr Wayne W. Dyer (Author of multiple best sellers including 'Wishes Fulfilled') – "Put away your skepticism, this really works. I have … had great results with tapping in my own life."
EFT 'Tapping' Testimonials
"Hi Bridget ….just to let you know that I had the most amazing day yesterday and (name withheld) got a room in the new private res so moving her soonest….feeling so positive and empowered by our session on Monday!! Thank you so much!! It's amazing when blocked and negative energy is released….how liberating it feels 
thank you thank you thank you!!"   Nicky, Pietermaritzburg (One session only)
"My life got turned around in one afternoon, it's as if you cleared years of blockages in one sitting, and I can be sceptical of certain alternative healing methods. I still can't believe that such a simple, non-invasive healing can have such dramatic results. I can't wait to tap again with you and see what else I have been burying deep inside my stubborn brain … if only everyone knew about this! Best wishes."  Byron, Cape Town (One session only)
"Sometimes what we thought was the problem isn't – Bridget helped me to 'sort' through the self imposed fog I found myself in. I went to see her once and the result was immediate and life changing. I learnt to be objective and distance myself and see my value and move into my true space. THANK YOU Bridget XXX (You DID change my life Bridget. So grateful. Want you to help lots more people)."  Lucia, Johannesburg (One session only)

"Being in the complimentary health profession myself, I have come to recognise the importance of releasing emotional 'baggage' that keeps us from being whole. EFT helped me to shift some deep-seated behavioural patterns that I was oblivious to as it had become so much a part of who I was. Bridget has a keen sense of guiding the process to those deep layers that we keep hidden from ourselves and she does this gently and with a great deal of compassion. What I found so beneficial is that once the emotion was revealed, it was not necessary to spend days picking at old wounds like one would do in conventional therapy. Instead I acknowledged the emotion and then moved on swiftly and elegantly without having to dwell on all the unpleasantness. I would recommend EFT and Bridget to anyone who wishes to expand their consciousness."  Laura, therapist, Johannesburg  (Two sessions)
"My sessions with you were without a shadow of a doubt the most profound shift I had ever experienced. After the shame of having to close my business, and the resulting depression it plunged me into, you were the only one who managed to get me to re-frame, regenerate and rejuvenate on more levels than one. It was like the Phoenix rising from the ashes. You literally saved my life ……"  
   Kirsten, Johannesburg (Two sessions)
More client testimonials on topics such as addictions, anger management, anxiety,
depression, trauma etc can be found here