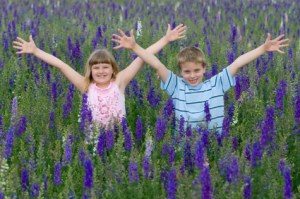 In my 12 year's experience, EFT 'tapping' yields amazing results – and, its cost effective providing long lasting results too.
No need to spend weeks or months in costy, drawn out therapy. Besides, most people don't want to be "in therapy" in the first place.  With EFT 'tapping' 99% of my clients achieve a successful result in a mere 2 hours, and most client's don't need follow up sessions. If they do, they'll need maybe one or two follow up sessions at most.  That's unheard of in traditional psychotherapy!  It's for this reason I'm so passionate about my work.
EFT or 'tapping' usually provides relief followed by a deep and true sense of profound relaxation. The results are often immediate even with the most heinous of issues (emotional, psychological or physical). This calming effect is wonderful and the benefits mostly permanent, particularly when all aspects have been dealt with.
These spectacular results are attained because we are treating a disruption of the body's energy system. In my experience, EFT brings about subtle yet life changing results in many instances.
In rare cases where we haven't uncovered the core or root of the issue clients still report feeling lighter, calmer and more peaceful. Interestingly at times, the relief is also physically apparent: stress and emotional baggage can be ageing! Cognitive shifts and insights are often also experienced during sessions.
Ultimately, as the name 'Emotional Freedom Techniques' implies, one finds emotional freedom and independence providing inner peace with even the most heinous of events or experiences because these negative emotions (disruptions) have been effectively released from the body's energy system.
Although the results are often spectacular, there may be times where persistence and additional detective work is required to uncover the core or root of an issue because its been well buried in an attempt to keep one feeling safe. This may necessitate a few sessions – three usually does the trick. In 12 years, I've never had one client not achieve remarkable results.
EFT can be safely practiced on a person of any age, including children and animals too. Also, EFT can be applied in conjunction with other therapies, is safe to be used if you're undergoing medical treatment or on medication and if pregnant. As a precaution however, please speak to your doctor or gynaecologist beforehand.
Without doubt, a major benefit of EFT is self empowerment … after one session you'll have sufficient tools to utilise the tapping on a regular basis, and in the privacy of your own environment.
Quite literally, you have the keys to your own health and healing … it is in your own hands! I encourage self empowerment and personal growth at all times.
To achieve immediate relief and resolution of your issues, please connect with me here or book your session here
Important notice ~ Disclaimer:
While EFT has produced remarkable and wonderful results, they must still be considered to be in the experimental stage and as such the public must take complete responsibility for their use of it. This website is not intended as a substitute for medical advice and or recommendations of physicians or other health related practitioners. Instead, the information offered on this website is intended to be of assistance to people seeking optimum health and well being. It is essential that you take complete responsibility for your own physical and emotional well being.
Are you here looking for SOLUTIONS?
And, perhaps need someone to talk to?
I offer a FREE 20 minute consultation online.

FREE 7 day Stress Gone! e-course
Yes, stress sucks and can be detrimental. Yet, stress offers valuable BENEFITS too.
Learn how to take ADVANTAGE of these benefits, and THRIVE in all areas of your life.
* Course is for ANYONE who wants SUCCESS in life!

How Stressed Are You?

Take this FREE Stress Quiz ~ it can provide valuable insights and understanding of your current stress. 
Become empowered by
10 simple questions ~ you maybe surprised!
EFT 'tapping' Testimonials
"Hi Bridget ….just to let you know that I had the most amazing day yesterday and (name withheld) got a room in the new private res so moving her soonest….feeling so positive and empowered by our session on Monday!! Thank you so much!! It's amazing when blocked and negative energy is released….how liberating it feels 
thank you thank you thank you!!"   Nicky, Pietermaritzburg (One session only)
"My life got turned around in one afternoon, it's as if you cleared years of blockages in one sitting, and I can be sceptical of certain alternative healing methods. I still can't believe that such a simple, non-invasive healing can have such dramatic results. I can't wait to tap again with you and see what else I have been burying deep inside my stubborn brain … if only everyone knew about this! Best wishes."  Byron, Cape Town (One session only)
"Sometimes what we thought was the problem isn't – Bridget helped me to 'sort' through the self imposed fog I found myself in. I went to see her once and the result was immediate and life changing. I learnt to be objective and distance myself and see my value and move into my true space. THANK YOU Bridget XXX (You DID change my life Bridget. So grateful. Want you to help lots more people)."  Lucia, Johannesburg (One session only)

"Being in the complimentary health profession myself, I have come to recognise the importance of releasing emotional 'baggage' that keeps us from being whole. EFT helped me to shift some deep-seated behavioural patterns that I was oblivious to as it had become so much a part of who I was. Bridget has a keen sense of guiding the process to those deep layers that we keep hidden from ourselves and she does this gently and with a great deal of compassion. What I found so beneficial is that once the emotion was revealed, it was not necessary to spend days picking at old wounds like one would do in conventional therapy. Instead I acknowledged the emotion and then moved on swiftly and elegantly without having to dwell on all the unpleasantness. I would recommend EFT and Bridget to anyone who wishes to expand their consciousness."  Laura, therapist, Johannesburg  (Two sessions)
"My sessions with you were without a shadow of a doubt the most profound shift I had ever experienced. After the shame of having to close my business, and the resulting depression it plunged me into, you were the only one who managed to get me to re-frame, regenerate and rejuvenate on more levels than one. It was like the Phoenix rising from the ashes. You literally saved my life ……"  
   Kirsten, Johannesburg (Two sessions)