10 simple ways to truly relax (for busy, stressed entrepreneurs)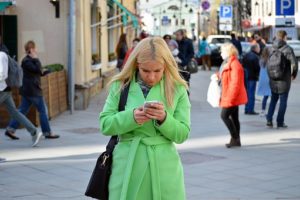 Mental health awareness has become a vitally important topic today especially since the ever-increasing statistics are alarming.
Mental health applies to all of us because it's a natural part of everyday life. It's not something to feel ashamed, guilty or uncomfortable about, nor should this topic be something that carries discrimination, stigma or taboo. Mental health is a fact of life that really needs awareness, conversation and active engagement.
The more technologically advanced our global society becomes the more anxious, stressed and depressed people have become. The more connected we are to tech, the more disconnected and fragmented we've become as human beings. There is a direct and unhealthy correlation which is affecting our physical, emotional and mental health and wellbeing. We can no longer live in denial, and now more than ever, it's time to take control of our health. As Ralph Waldo Emerson said, 'our first wealth is health.'
Many of the entrepreneurs I meet say they're overworked, overwhelmed and stressed because they're juggling several balls in the air at once. Particularly when their businesses are starting out or scaling up, and they lack sufficient resources, including financially or in terms of employees or partners to help support them. Outsourcing isn't always feasible either. Entrepreneurs also express their frustrations at having very little spare time available for themselves, even though they acknowledge the important benefits of taking sufficient time out for self-care.
If this speaks to you, then these simple tips are perfectly tailor-made for you … see the 10 Simple Ways to Relax on my Lionesses of Africa guest blog post (here)
Are you here looking for SOLUTIONS?
And, perhaps need someone to talk to?
I offer a FREE 20 minute consultation online.

FREE 7 day Stress Gone! e-course
Yes, stress sucks and can be detrimental. Yet, stress offers valuable BENEFITS too.
Learn how to take ADVANTAGE of these benefits, and THRIVE in all areas of your life.
* Course is for ANYONE who wants SUCCESS in life!

How Stressed Are You?

Take this FREE Stress Quiz ~ it can provide valuable insights and understanding of your current stress. 
Become empowered by
10 simple questions ~ you maybe surprised!
Stress Management
"Bridget is sharply observant of the source of one's stresses and strains and is immensely enthusiastic and motivational in helping one deal with challenges in all arenas of life. So glad she is a consultation away #gratitude."  Michele Higginson, CEO and Owner at Crabtree & Evelyn  (One session only)
"Bridget was my life line when I was going through a very difficult time in my life. The anti-stress techniques she taught me were invaluable and she was a text away anytime i needed her. I'm so grateful to know I have you on speed dial."   Kathryn Main, CEO at Financial Literacy Disruptor and Educator (One session only)
"I could have never imagined that a powerful tool like this existed. From one session, I had a life changing experience where anxiety, stress and fear was a normal part of my daily routine to a clam clear and collected way of conducting my day. Even more amazing was that EFT was not a temporary solution but a lasting feeling that I still have a week later. EFT has empowered me to take control of so many aspects of my life with confidence and make life so much more enjoyable!"   Pieter, Johannesburg  (One session only)
More client testimonials on topics such as addictions, anger management, anxiety,
depression, trauma etc can be found here