"I breathe in slowly. Food is life. I exhale, take another breath. Food is life. And that's the problem. When you're alive, people can hurt you. It's easier to crawl into a bone cage or a snowdrift of confusion. It's easier to lock everybody out. But it's a lie."   Laurie Halse Anderson, author 'Wintergirls'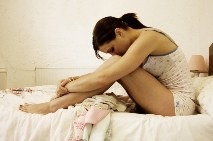 PSTEC™ Bulimia Nervosa: eating disorders can be tricky to treat successfully because of the complexity of underlying emotional, stressful and traumatic issues. However, Tim Phizackerley, the founder and inventor of PSTEC™ has had enormous success over the past few years in treating Bulimia nervosa.
The processes Tim uses are designed to systematically dismantle the framework that exists below conscious awareness, and which constitutes Bulimia nervosa.
As his ability to correct bulimia has become more and more well known, his prices have risen substantially.  For this reason, and in order to make sure that nobody was 'priced out' he created a complete Self Help audio system for correcting Bulimia nervosa.
Bulimia nervosa treatment … making use of PSTEC™, an Internationally recognised process that has reportedly had great success in Hollywood – see renowned Hypnotherapist Kaben Starre's testimonial.
Click HERE for the PSTEC audio – a truly comprehensive Self Help system for Bulimia nervosa. The audios incorporate many other strategies as well as PSTEC™.   This Bulimia nervosa PSTEC™ system comprises of several hours of audio and is specifically designed for Self help.
The processes used are designed to systematically dismantle the framework that exists below conscious awareness and which constitutes Bulimia nervosa.
This audio system is several hours long and as such it's approaching 100mb in size. (You will need broadband to download it.)   
Download your copy of PSTEC™ for Bulimia now.
Testimonials received by Tim from his clients: (Names withheld)
From: L****
From Tim: L**** had been having problems for years. She was a likeable and attractive young woman in her mid twenties who purged by means of taking laxatives and had binged and purged every day for years. She was at her wits end with it and desperate for help. She was trying to get assistance from the NHS but had waited so long she decided to try "something else" and hence decided to try hypnotherapy. She didn't have high expectations but was absolutely delighted with the results. Number of sessions: 1
L**** says, "I came to you on the 4th June for a session and found it so successful. It is hard for me to remember my thought process' before I came to you because they were so atrocious. My whole attitude has changed sooo much I am still getting used to my new eating habits now. …I know it has only been 2 weeks but I have never gone 2 weeks in the last 4 years without bingeing and purging. Thank you so much for your help, I am very grateful for everything you have done for me."

From: S*****
From Tim:  S***** was doubtful about hypnosis but very unhappy and needed help. The initial contact had been made by her mother. Tim agreed to take her on because he believed he could help her escape the nightmare of her eating disorder. At the time Tim saw her she was feeling very depressed and was drinking in excesss to try and cope with the depression. (The depression was being caused by having her eating disorder). As usual Tim did just one session which in this case was briefer than most but got the expected excellent results. This feedback was received 3 months later and she was still very happy.  Number of sessions: 1
S***** says, "Tim, I didn't think hypnotherapy would be for me, but after one session it really REALLY made a difference to the way I think about and react to food. My thought processes have completely changed and I can't believe what a massive effect it has h ad on my life… It's nothing like I expected, made a lot more sense, and I only wish I'd done it sooner…"
For more testimonials, including a very successful American hypnotherapist Kaben Starre (who works closely with many Hollywood movie stars) review PSTEC™ for Bulimia here
Are you here looking for SOLUTIONS?
And, perhaps need someone to talk to?
I offer a FREE 20 minute consultation online.

FREE 7 day Stress Gone! e-course
Yes, stress sucks and can be detrimental. Yet, stress offers valuable BENEFITS too.
Learn how to take ADVANTAGE of these benefits, and THRIVE in all areas of your life.
* Course is for ANYONE who wants SUCCESS in life!

How Stressed Are You?

Take this FREE Stress Quiz ~ it can provide valuable insights and understanding of your current stress. 
Become empowered by
10 simple questions ~ you maybe surprised!