Secrets of Successful Living – Coming Soon @ US$17
$ 17.00
Have you reached a crossroad, and seeking a better quality of life? Are you recovering from a traumatic experience? Maybe feeling overwhelmed and desperately searching for the answers to life's challenges?
Life's stressful trials and tribulations, be it at home or work, in relationships or financially can eventually take its toll.  As a result, unwanted feelings surface such as a sense of loss, not feeling good enough, failure, despair, anxiety, trauma, stress or even depression. All of which at some point make one question life's seemingly mundane routines. Inevitably, and in desperation, asking, "what is the meaning and purpose of life?"  The answers seem so illusive, if not, darn right evasive!
Secrets to Successful Living is written by Bridget Edwards, a Stress Consultant, EFT 'tapping' practitioner and trained Hospice Caregiver. Bridget has spent well over a decade facilitating the personal transformation of hundreds and hundreds of client's lives. Consequently, she's witnessed the extremes of emotional and mental anguish people may experience. Through her extensive work she's helped client's unburden their darkest secrets, reversed countless substance and behavioural addictions, whilst aided others to find peace from their anxiety, stress and depression, or deeply disturbing, traumatic and heinous experiences such as bullying, abuse, rape, molestation, armed robberies, hijacking, PTSD etc. Bridget's pretty much seen and heard it all.
Together with her therapeutic insights, Bridget has also drawn upon half a century of accumulated knowledge and wisdom, including her own deeply personal, traumatic experiences where she's overcome grief and loss, depression, sickness, pain and suffering. From a young age, Bridget says she felt compelled to follow the path less travelled, one of a more spiritual quest and self discovery, seeking a peaceful and successful way to live life fully.
Secrets to Successful Living provides readers with beneficial, practical insights together with simple yet profound wisdom in order to adequately cope whilst navigating life's inevitable curveballs. A gentle transformative and healing book, this will be especially useful for those who wish to find balance and inner peace amid life's chaos. Secrets to Successful Living naturally helps bridge the gap from the dark lows of pain and suffering, to the higher vibrational possibilities of how to become extraordinary.
This book has yet to be published … it's coming soon!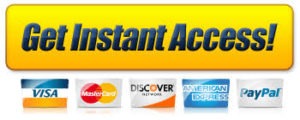 Out of stock
Description
Secrets of Successful Living (Coming Soon)