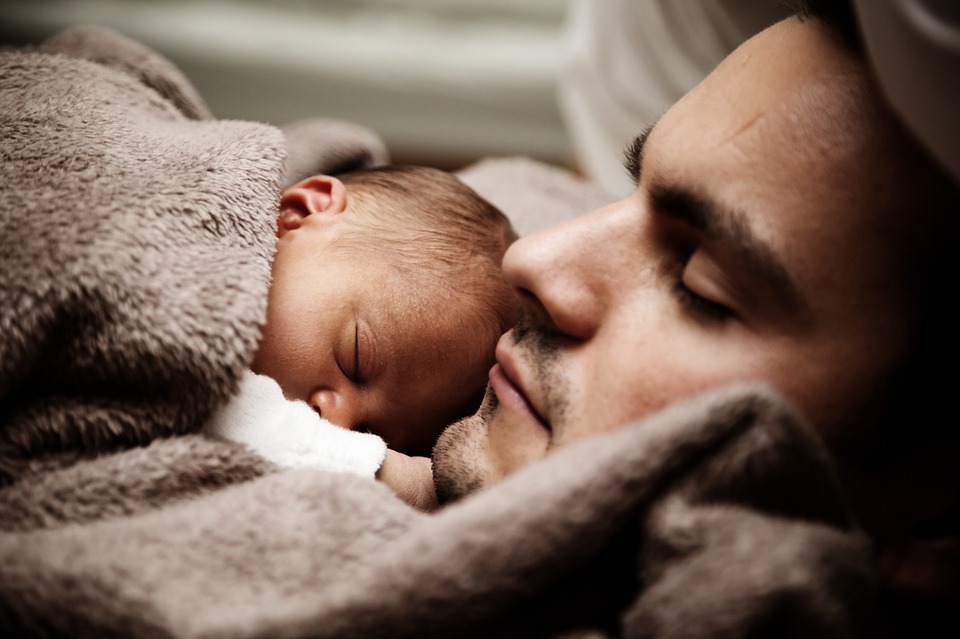 "Birth is the scariest event of most peoples'  lives.You have to feel safe enough in your own mind before you can remember your own birth."
Leonard Orr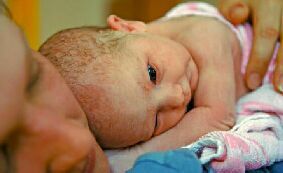 While working with clients in therapy, I've found it interesting that a number of client's emotional issues stemmed from and are as a result of their birth experience, even pre-birth experience whilst cocooned in the watery world of the womb. Most people are quite oblivious to the subtle, yet profound effects regarding the manner in which we are born, and how this can set a foundation or tone for the rest of our lives. Birth trauma, including pre-birth trauma, can have a huge impact on our perceptions, and therefore the way in which we view the world: either a friendly or fearful environment.
I have been very encouraged by internationally acclaimed cellular and developmental biologist, Dr Bruce Lipton who speaks of the value of 'Conscious Parenting'. His work is enormously encouraging in the fields of Energy Psychology, the umbrella which encompasses Emotional Freedom Techniques (EFT) or 'tapping'. To quote from his DVD entitled 'Nature, Nurture and the Power of Love – the Biology of Conscious Parenting' he has this to say: "The parents' influence in shaping the life of their child are further extended into the watery world of the womb when the prenatal brain begins to acquire environmental experiences. Subsequently, the character and potential of a child can be profoundly nurtured or damaged through birth, bonding and parenting skills. What was learned in the our earliest experiences has a long term impact, for it shapes the potential we express in the unfoldment of our lives." That is a profound statement!
Any form of trauma, unless effectively treated can impact the physical body, emotions and mental well being too. Simply ask a person to recall a traumatic event, and instantaneously their body will trigger the typical stress response (fight, flight or freeze) as if the body is under immediate threat once more. Most people don't realise how profound an impact a simple thought or memory can have on the physical body, and this can play havoc with one's overall health and well being. It is well known and understood that unresolved emotions can manifest as illness or disease if left untreated. In extreme cases, an old and unresolved trauma festers like a wound, which ultimately can manifest as heart disease, cancer or another type of dread disease, even terminal illness.  Emotional Freedom Techniques (EFT) otherwise known as 'tapping' is a holistic approach addressing 'mind and body' simultaneously, thus has a deeply calming effect when dealing with traumatic issues, especially birth or pre-birth trauma.
These are some the more common birth difficulties experienced:
Forceps birth
Still birth
Umbilical cord around your neck
Womb issues i.e. mother being abused during pregnancy
Adoption
Miscarriage
And lastly, I include abortion because of the emotional pains typically associated with this traumatic decision.
I have worked with dozens of clients who have had abortions, even multiple abortions, and years or decades later these women are still plagued with negative emotions such as guilt, shame, remorse, lack of forgiveness, anger, depression etc as a result. Although their decision to have an abortion was appropriate at the time, often due to enforced circumstances like parental or religious pressure, lack of finances, relationship issues etc, the body still carries this unresolved trauma.  Science is now proving that negative and traumatic memories can be so deeply embedded that this affects the body at a celluar level, hence the manifestation of disease and illnes decades later.  Great metaphysical teachers today, like Louise L. Hay, Gregg Braden, the late Dr Wayne Dyer, Dr Bruce Lipton, and even Gary Craig (founder of Emotional Freedom Techniques) all speak about the effects of unresolved trauma.
"Birth is the sudden opening of a window, through which you look out upon a stupendous prospect.
For what has happened? A miracle. You have exchanged nothing for the possibility of everything."
Willie Dixon
I can personally confirm that coming to terms with my own birth process was interesting, perhaps just a little daunting to work through alone, which I would NOT recommend, but I did and is was liberating … I was a forceps baby. Fortunately I have enormous confidence and experience with EFT so I naturally trusted the process, feeling safe to explore what had happened to me during my birth.  The benefits of releasing this birth trauma was incredible!
For as long as I can remember I felt 'under threat' in some way, and for absolutely NO rational or logical reason at all. I felt uneasy, uncomfortable, somewhat out of control, guarded and insecure. I totally shied away from the limelight and although others saw me as confident, inside I was actually fearful and vulnerable. I would do just about anything to avoid any kind of confrontation. I also felt I was under constant scrutiny of others, not necessarily judged or criticised but 'being watched' … a terrible affliction to live with. However using Matrix Reimprinting an advanced version of Emotional Freedom Techniques (EFT) or 'tapping', I was able to clear this. Today, I am such a different person – I am 'out there' and have this deep inner assertiveness, confidence and definitely feel in control; it's a deep knowing! Thanks to Emotional Freedom Techniques (EFT) my life has transformed and blossomed.
If like me, you've been feeling left out, abandoned, fearful, alone, lost, vulnerable or insecure but cannot quiet put your finger on it yet wish to find a gentle resolution, the next step is to talk to someone. As part of my service, I provide a FREE pre-consultation 15 minute telephonic discussion. Why FREE? I do not charge for this service as it serves a dual purpose: (a) to provide you with some one to talk to, (b) for us to establish rapport, and (c) to confirm if trauma counselling will be of value to you. I look forward to being of assistance: facilitating your transformation. Let's chat …
"I have to recommend this service to all. I was a Cargo Manager at the Johannesburg International Airport, where in the early hours of the morning my staff fell victim to an armed robbery. They were very traumatized and one had to be admitted to hospital after being assaulted by one of the perpetrators. I got in touch with Bridget who came to give counselling to the staff. she was great and the feedback from her and the staff was amazing. It wasn't costly and did not require a follow up session as the staff were in a good space after the first session. If you find yourself or your staff in need of counselling, don't hesitate to contact Bridget."
"A few years ago I was really struggling with public speaking fears - I know this is career limiting but couldn't help myself. My fears, anxiety and the stress really got the better of me one evening at an event. Bridget saw my distress, and offered to help. I couldn't believe how quickly she helped, within minutes I felt absolutely calm and relaxed. I've subsequently delivered many presentations with ease, even enjoying it. I MC'd my friend's wedding with ease too. I highly recommend Bridget to help you overcome your fears and phobias - she's excellent."
"Bridget is sharply observant of the source of one's stresses and strains and is immensely enthusiastic and motivational in helping one deal with challenges in all arenas of life. So glad she is a consultation away #gratitude."
"Bridget was my life line when I was going through a very difficult time in my life. The anti stress techniques she taught me were invaluable and she was a text away anytime i needed her. I'm so grateful to know I have you on speed dial."
"I could have never imagined that a powerful tool like this existed. From one session, I had a life changing experience where anxiety, stress and fear was a normal part of my daily routine to a clam clear and collected way of conducting my day. Even more amazing was that EFT was not a temporary solution but a lasting feeling that I still have a week later. EFT has empowered me to take control of so many aspects of my life with confidence and make life so much more enjoyable!"
"Hi Bridget, all is indeed well on my side – thanks to you! I still tap and my baby actually reacts to my tapping now! It's so amazing and I am so grateful to have made the choice to keep him despite the turmoil in my life. I have amazing friends who support me and I am so excited for my son's birth on 15 September. Will send you a picture as soon as I can OK? Take care and once again, thank you for calming the waters for me. Lots of love"
"This message serves to say THANK YOU for contributing in my success as a person. You've made me aware of the things I was not aware of. Since then I use some of your principles in my life on a daily basis. You've also answered some of my long awaiting questions in life and I really appreciate it. Be blessed and I thank you."
"My life got turned around in one afternoon, it's as if you cleared years of blockages in one sitting, and I can be sceptical of certain alternative healing methods. I still can't believe that such a simple, non invasive healing can have such dramatic results. I can't wait to tap again with you and see what else I have been burying deep inside my stubborn brain … if only everyone knew about this! Best wishes."
"Thank you so much for the session I had with you. It did wonders for me. It helped me get past my fear of public speaking to a point where I actually enjoy standing up there now. I still get a bit nervous, and then I do some tapping and it helps tremendously. Thanks again."
"EFT is all about letting go. We destroy our present and our future by nurturing our personal traumas - whatever they may be. Sometimes what we thought was the problem isn't - Bridget helped me to 'sort' through the self imposed fog I found myself in. I went to see her once and the result was immediate and life changing. I learnt to be objective and distance myself and see my value and move into my true space. THANK YOU Bridget XXX (You DID change my life Bridget. So grateful. Want you to help lots more people)."
"Being in the complimentary health profession myself, I have come to recognise the importance of releasing emotional 'baggage' that keeps us from being whole. The Emotional Freedom Technique helped me to shift some deep-seated behavioural patterns that I was oblivious to as it had become so much a part of who I was. Bridget has a keen sense of guiding the process to those deep layers that we keep hidden from ourselves and she does this gently and with a great deal of compassion. What I found so beneficial is that once the emotion was revealed, it was not necessary to spend days picking at old wounds like one would do in conventional therapy. Instead I acknowledged the emotion and then moved on swiftly and elegantly without having to dwell on all the unpleasantness. I would recommend EFT to anyone who wishes to expand their consciousness."
"I have suffered from depression and been on medication for many years (since about 1990). I have always wanted to get off the medication because of the many side effects. This seemed impossible until I met Bridget and learnt about EFT. One session gave me the tools to work with EFT and enabled me to get through difficult times. I am now no longer on medication! I use EFT when troubled and find that within a few minutes I am once again able to cope. And it really works!!!! My thanks to you."